Looking back on Niseko's snowy 2017-18 winter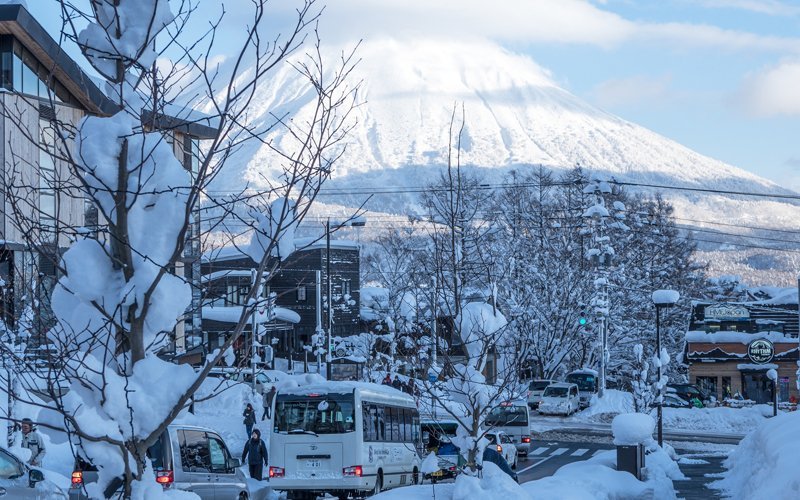 Niseko certainly defended its title of the "snowiest place on earth" this winter. If you were lucky enough to be here any time between mid-November to March, you know exactly what we mean. After a few years that Niseko locals considered lackluster (9 meters of snowfall is "dry" here), the snow machine turned back on this winter!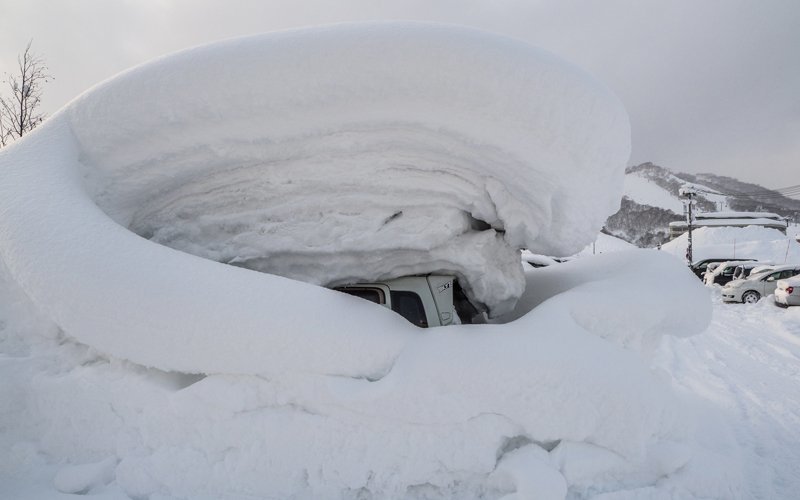 October and early Novmeber were wet and warm, with small teases of snowfall being completely wiped out with rain. Then, on November 16th, the switch flipped. The base of Niseko woke up to 20cm of snow in town, and it did not let up. "Snowvember" as some were calling it was impressive. 40cm dumps were burying cars and caught the town by surprise. Most of the professional snow clearing contracts didn't start until December, leaving the town ill-equipped and locals spending an hour to just dig out their parking spot at home.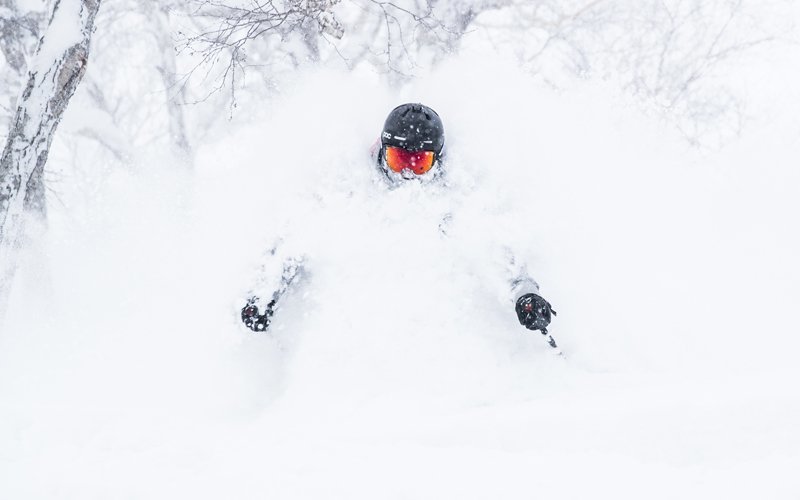 This early start gave all of the Niseko resorts a safe base to start operating and opening more terrain earlier than usual. Locals rejoiced in December, as the mountain was empty and the snowfall was relentless.  The final month of the year blessed the powder hungry people, and reminded us why we all came to Niseko. By the time December 20th came, Niseko had already recorded 5 meters of snow at the base.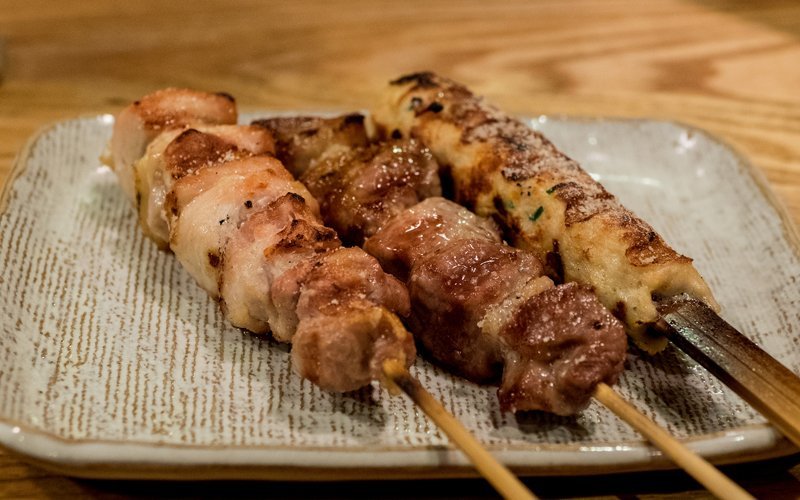 The action wasn't all on the mountain. The town of Hirafu also saw a boom early in the winter. The word of early snowfall traveled fast, and visitors from all over flocked to the snow-covered street in Niseko.  The Christmas and New Year holiday season was essentially booked out, and the streets of Hirafu were bursting with energy.  Guests from all over the world packed the nightlife scene as well as the multitude of fine dining restaurants that Hirafu boasts.  Everything in Hirafu is within walking distance, making it easy to sample many delicious styles of food and browse Niseko's tasteful shopping scene.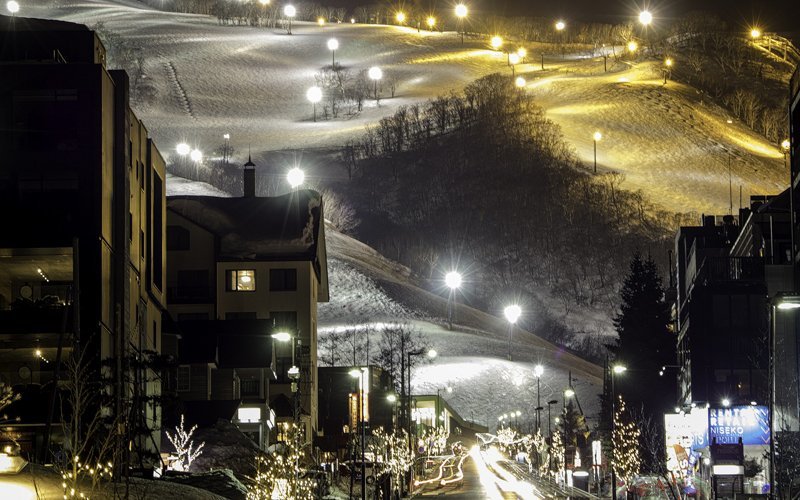 After a few sunny days in early February allowed us to appreciate the true beauty of the Niseko area, as well as take far too many photos of Mt. Yotei, the tap turned on once again. This time the temperature was consistently negative 15 degrees Celsius at mid-mountain before the wind chill. These frigid days could drive some away from skiing or snowboarding, but for the well-equipped powder hunters in Niseko it was paradise.  Perfectly dry powder, refilling completely every day. Those of us who enjoyed this continuous storm will continue to talk about it for years to come.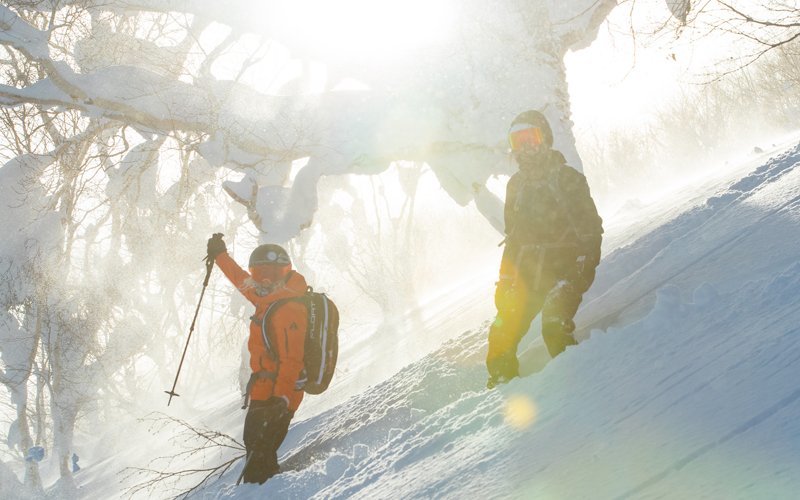 By the end of February we had accumulated around 15 meters of snowfall the base of the mountain, with much more falling up top on the peak of Mt. Niseko Annupuri. This is what Niseko is famous for! After a very dry winter in many part of the United States as well as other northern hemisphere snow hubs, the world noticed what happened in Niseko during the 2017-18 winter.  We are predicting a very busy winter next season, especially during peak periods of Christmas, New Years, and Chinese New Year.  If you want to come back to Niseko, the time to start planning is now! Vacation Niseko is offering the best prices of the entire year on accommodation right now. Our Early Bird Specials can save you up to 30% off our most popular properties for the 2018-19 winter.  The premier dates and properties are filling up fast, so don't wait to book your perfect holiday in Niseko. Save yourself the headache of research and planning and let Vacation Niseko's holiday specialists line up every part of your trip from airport transportation, to lift tickets, and everything in between.