Where to see cherry blossoms in Niseko: 2020 Update
Just like Meguro River in Tokyo, Takato Castle in Nagano or Osaka Castle Park, Hokkaido has its share of sakura-viewing spots that are great to visit in Spring.
Traditionally, cherry blossom season starts in the reverse order as red leaves season every year. It starts from the south and gradually moves up to the northern part of Hokkaido. Sakura usually reaches full bloom around the end of April in Hakodate and around the first week of May in Sapporo. The sakura tree is highly revered in Japan - friends and families usually gather for hanami (flower viewing in Japanese), coupled with a picnic, games and beer under the trees. Many even make yakiniku (Japanese BBQ) while enjoying the picturesque sakura.
Check out some of our favourite spots in Niseko and Hokkaido to enjoy sakura season!
Niseko
Check out the best places to see sakura in our backyard, plus some from around Hokkaido that are less than an hour away!
Soga Forest Park, Niseko Town
For a relaxing park stroll with stunning sakura blossoms framing a great view of Mt Yotei, Soga Forest Park is a fantastic option right in Niseko!
Google Maps Location HERE.
Iwanai Resort, Iwanai
Iwanai is 30-40 min away from Niseko by car and right next to the ocean, so you can get some incredible shots of the sakura as the sun sets over the sea of Japan.
Google Maps location HERE.
Lan Lan Park, Rankoshi
Rankoshi is a short drive from Niseko to the south and has a fantastic riverside park that is great for taking a load off and mosey-ing through the sakura-lined paths.
Google Maps location HERE.
Lake Toya, Toya-ko
Lake Toya is picturesque in every season, and Spring is no exception! Make your way around the lake at your own pace, admiring the island in the center of the lake and the beautiful blossoms that line the shore.
Google Maps location HERE.
Yoichi River, Yoichi
Yoichi is around 1hr away from Niseko if you drive, and is famous for its whiskey distillery and orchards. But the river that runs through the town features endless sakura trees along the banks, making it a wonderful location to enjoy the Spring air.
Google Maps location HERE.
Arishima Memorial Park, Niseko Town
Arishima Park is another park where you can get great views of Mt Yotei in Niseko Town. Be sure to check out the musum nearby as well!
Google Maps location HERE.
Makkari Shrine, Makkari
There are about 60 cherry trees planted by local residents along the path heading to the shrine in nearby Makkari (around 20 min away by car). Mount Yotei is still covered in white snow in early May and here you can find all essential elements to make a great photo: sunlight, blue sky, snow-capped mountain and sakura!
Google Maps location HERE.
Hakodate
Situated in the southern part of Hokkaido, Hakodate is always the first place to see sakura in the northernmost prefecture of Japan.
Goryokaku Park, Hakodate
The famous Goryokaku Fort and surrounding park area is an unmissable hanami spot when visiting Hokkaido. Fort Goryokaku is a huge, star-shaped fortress built in 1864 to protect governmental and military personnel when Hokkaido was first opened to the West through its ports. Unfortunately, the fort turned into a battleground in the Battle of Hakodate during 1868 - 1869 and was severely damaged. In 1914, Fort Goryokaku was rebuilt as a park using the remaining star-shaped setting. Over 1,500 cherry trees are planted along the canal, making it one of the best places for cherry blossom sightseeing in Hokkaido.
Google Maps location HERE.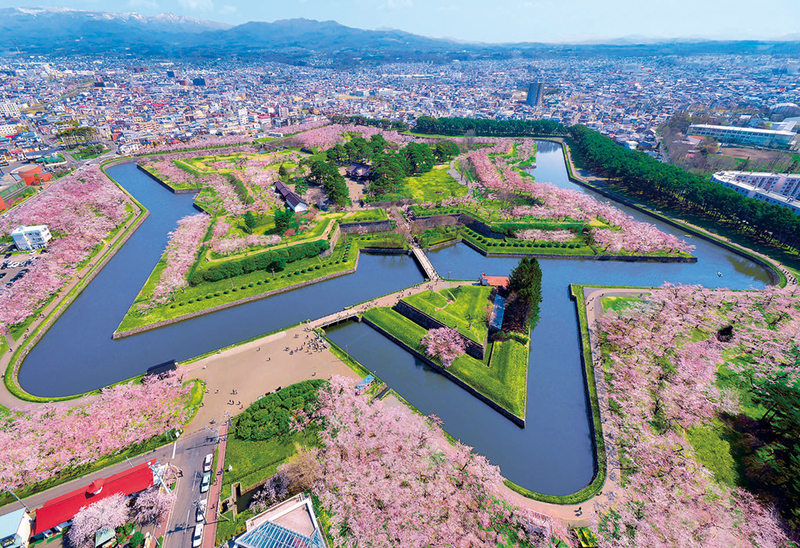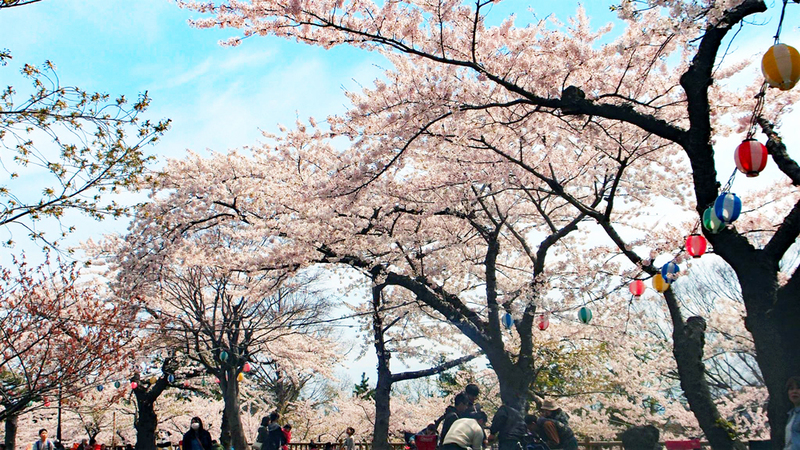 Hakodate Park, Hakodate
Situated at the foot of Mount Hakodate, Hakodate Park is one of the first western-style parks in Japan. The size of the park is smaller compared to Fort Goryokaku but features a more relaxed atmosphere. The Park has several hundreds of cherry trees and usually, a Sakura Matsuri (Sakura Festival) is hosted in early May. Children can enjoy the theme park alongside with numerous small food stalls selling various different snacks and food.
Google Maps location HERE.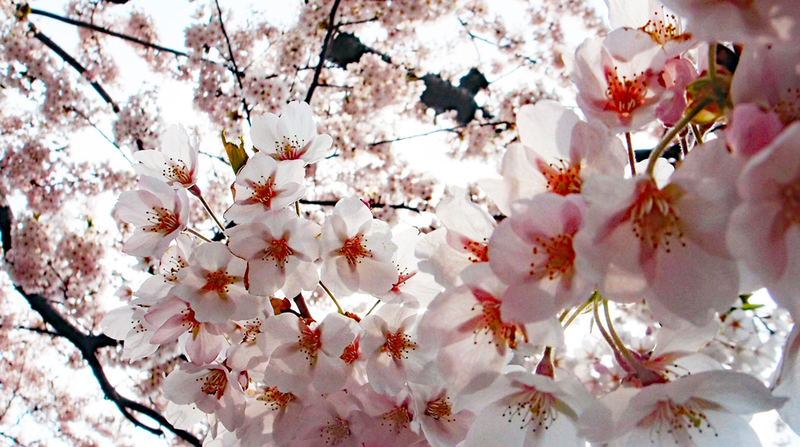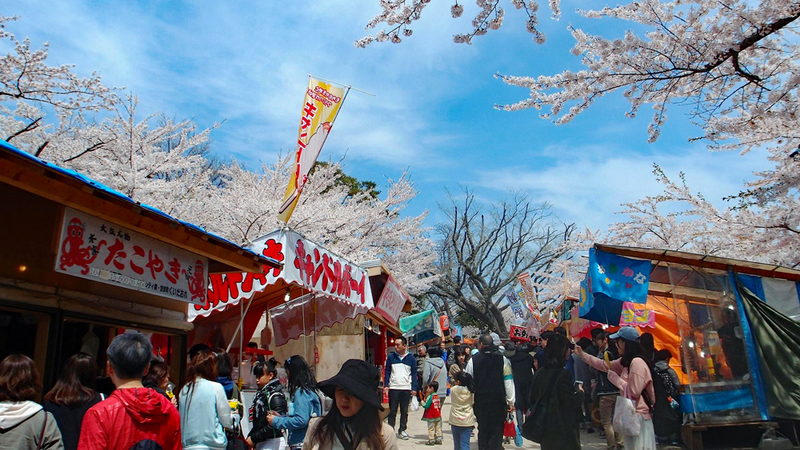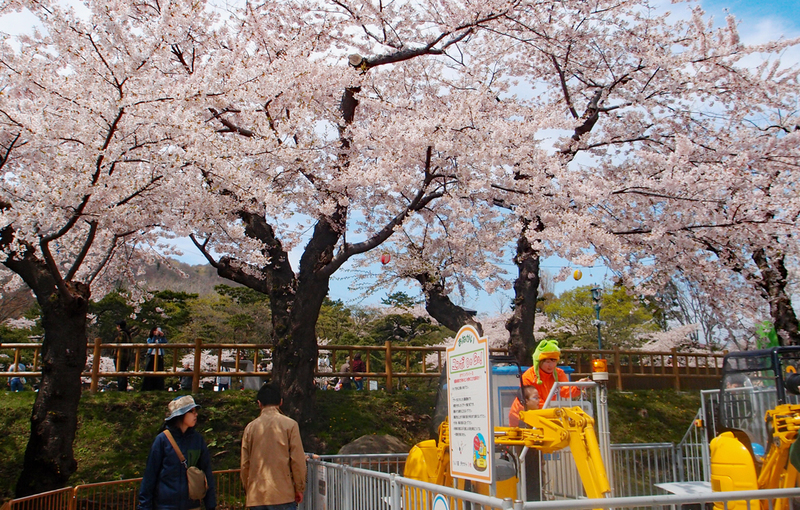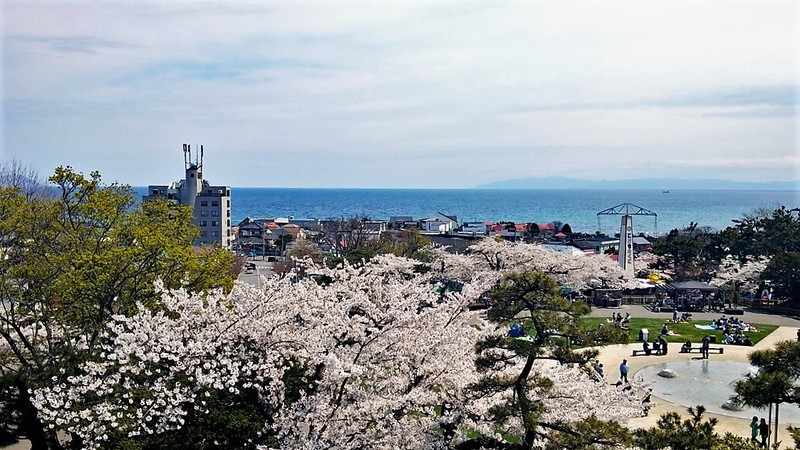 Sapporo
If you're venturing into the prefecture's capital during your stay in Hokkaido, be sure to visit a park or two for a beautiful urban sakura experience.
Moerenuma Park, Sapporo
Opened in 2005, Moere Numa Park is a municipal multi-purpose area intended to combine the green spaces of Sapporo City within a loop. Moere means flat and peaceful as water in Ainu language. Moere Numa Park was converted from a waste treatment plant and sculptor Isamu Noguchi designed the Park based on the concept of ''the whole being a single sculpture''. Situated in the middle of the park is the eye-catching Glass Pyramid, while you will find the fountain, play facilities, and hills arranged in a unique artistic configuration. Moere Numa Park can be enjoyed as a blend of nature and arts at one place. More than 2000 cherry trees are planted inside the park, so it makes for a great picnic and hanami location.
Google Maps location HERE.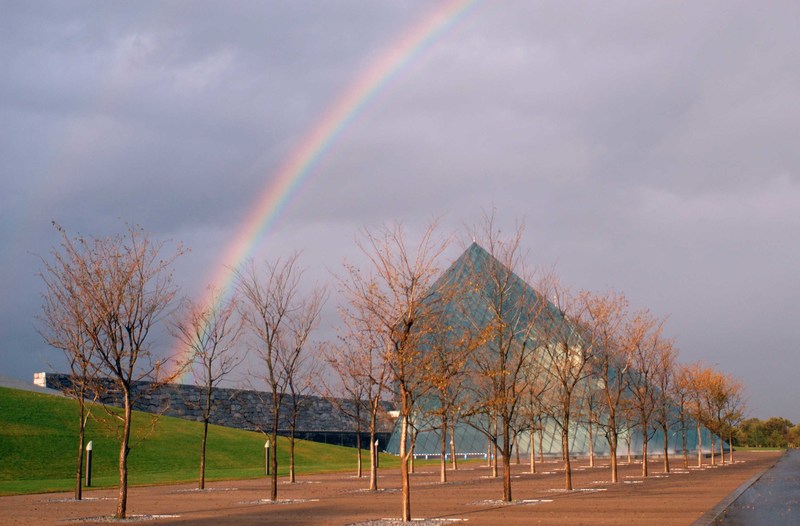 In late April meters of winter snow begin to melt, creeks spring to life and rivers swell. Spring unfolds in an extravagance of budding trees, new life, and sakura splendor. It is a good time to visit Niseko as part of your road trip around Hokkaido in spring. Different elements such as white water rafting and spring skiing can be included to make your trip a memorable one. Don't hesitate to contact Vacation Niseko if you need any assistance in your trip planning.