2018 Hanazono Banked Slalom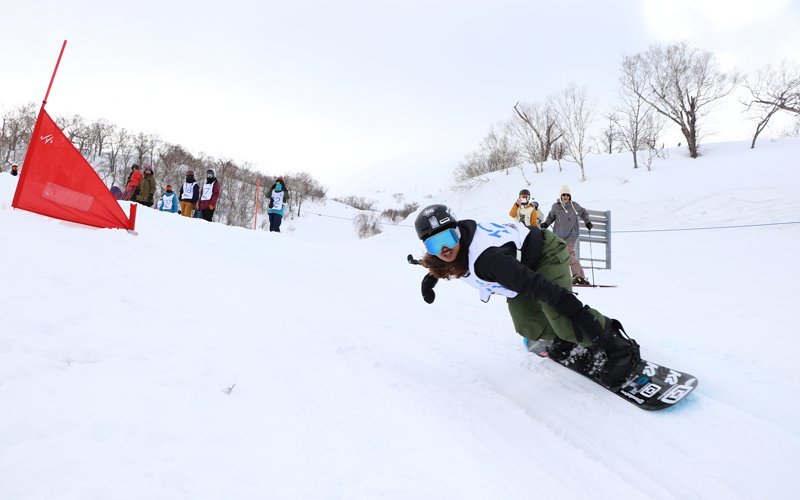 The Hanazono Banked Slalom is one of the most anticipated on-hill events in Niseko. Every year the Hanazono Diggers spend countless hours hand-digging the snow banks that skiers and snowboards use to make perfect carving turns. It is truly a labor to create, but the result is an awesome event and a fun course for participants to race on! To say that this event is popular is an understatement, as the 100 slots for participants were completely full within 5 days of the online registration opening. If you plan on entering in this event next year, make sure to watch for the registration opening date. It is commonly open one month before the competition date. Check Hanazono's website closer to the event for more details.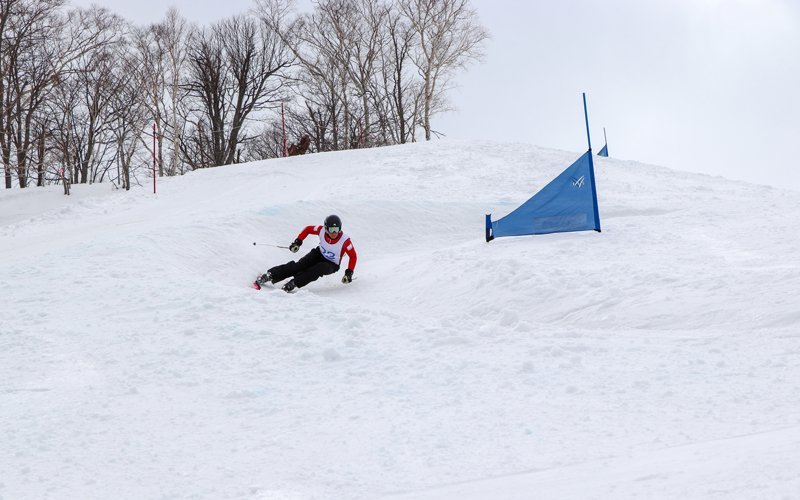 Fortunately, the day of the event was blessed with wonderful weather. Partly cloudy with a temperature right around 0 degrees Celsius.  This allows for the course to get softer and a little slushy, without being too hot to slow the competitors down. The 100 participants showed up to Hanazono early to register, then went on the slopes to warm up and take a look at the course.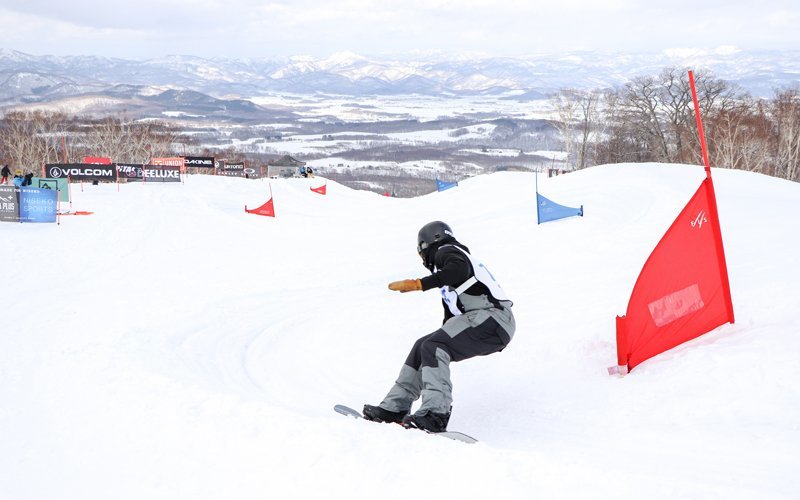 This 2018 course was more compact than previous years. The distance was shorter, however the banks were bigger and the turns were sharper.  This change was welcomed by the competitors, and created new challenges for them all to adapt to.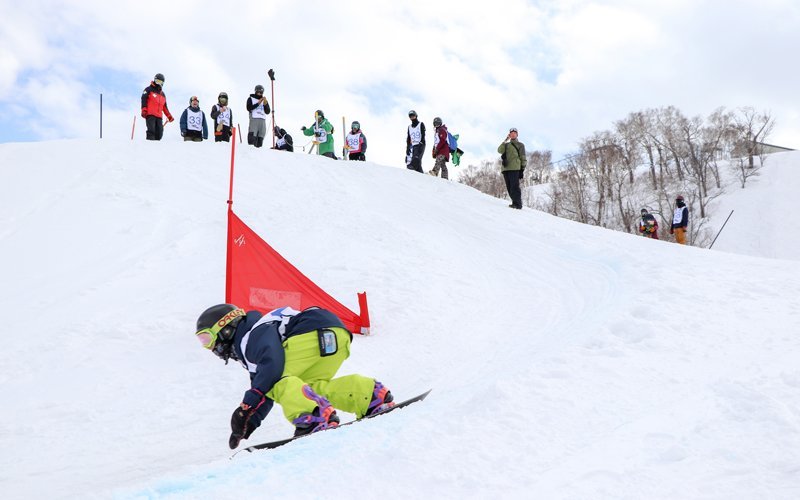 The participants had their boards tuned and waxed to perfection, as this is a necessity if you want to be the fastest! The Hanazono Diggers set up speakers throughout the course and pumped feel-good tunes throughout the event. This combined with the gorgeous spring weather created a party vibe for both the competitors and the large crowd that stopped to watch the race.
The 2018 Banked Slalom's competition was extraordinarily tight! The shorter course length made the participants' times closer together, with only fractions of seconds separating the leaders in each category. It truly takes skill to make turns on the banks while trying to maintain your speed, and without losing your edge and flying out of a turn! Watch this awesome video showing highlights of the event!
The race was a success from start to finish. The fastest participants were crowned with bragging rights as well as tons of prizes from top sponsors in the skiing and snowboarding industry.  This event is always one of the most popular in Niskeo, so make sure you don't miss it next year! For detailed information on the winners, as well as more photos, visit Hanazono's website.