The best backcountry guiding in Niseko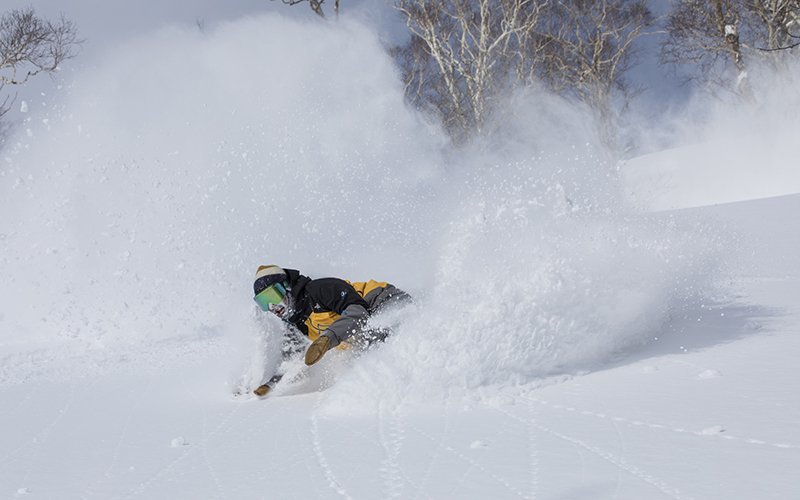 Niseko has become synonymous with powder skiing. It no secret that the snowfall here is incredible, and visitors from around the world flock to get their slice of the legendary powder that graces Niseko's mountains. In fact, the Niseko area received more snow than any other resort during the 2017-18 winter. If you want to ensure you are getting the best skiing or snowboarding during your time here then using a guide is key. There are now many guiding companies in Niseko to fill this need, but here are our favorites!
Hanazono Powder Guides
HPG is Niseko's only resort operated guiding company. This creates advantages that no other guiding company in the area can duplicate.
Exclusive early lift access
Hanazono Powder Guides allow guests to ride Hanazono Quad #1 at 7:30am.  This is a whole hour before the public! That lift can access legendary zones including Strawberry Fields and Blueberry Fields among others.  Once the lifts are open to the public, the guide can then lead you to the top of the mountain, giving HPG guests priority on the rest of the resort's amazing terrain. This perk alone has left many of our guests saying that their HPG tour was the BEST DAY OF SKIING OF THEIR LIFE! Hanazono Powder Guides is the only guiding company in Niseko that can take their guests on the lifts early.
In-Resort Guiding
Even if you have been to Niseko before, it can be difficult to know where to go. Hanazono Powder Guides are local experts on the terrain in the resort, and can take you to the best spots for you depending on your riding style. Booking a private tour with HPG allows you to relax with your own group and discover the resort at your own pace. Even if you are a beginner powder skier or snowboarder you will find the right terrain for your level with Hanazono Powder Guides.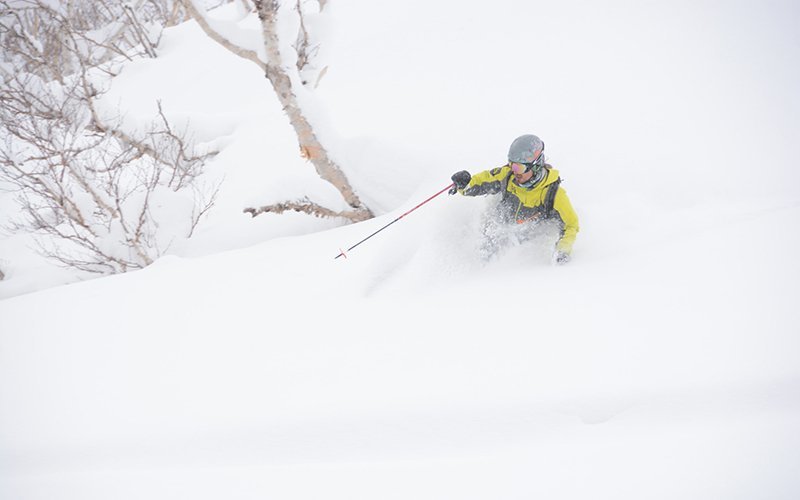 Backcountry Tours
HPG's highlight is it's exclusive early lifts and resort-accessed backcountry, however, they are also experts in the mountains surrounding the resort. Hanazono Powder Guides' private tours can take you to the best backcountry areas in Niseko, including Iwaonupuri, Nitonuprui, Chisenupuri, and the Nimi area.
True local guides
Finally, and perhaps our favorite point about HPG is the guides themselves. Most of the guides are true local Japanese, something you will not find with most of the other guiding companies in the Niseko area. If you want an authentic experience with a Japanese guide showing you the best terrain, then HPG is for you.
More on Hanazono Powder Guides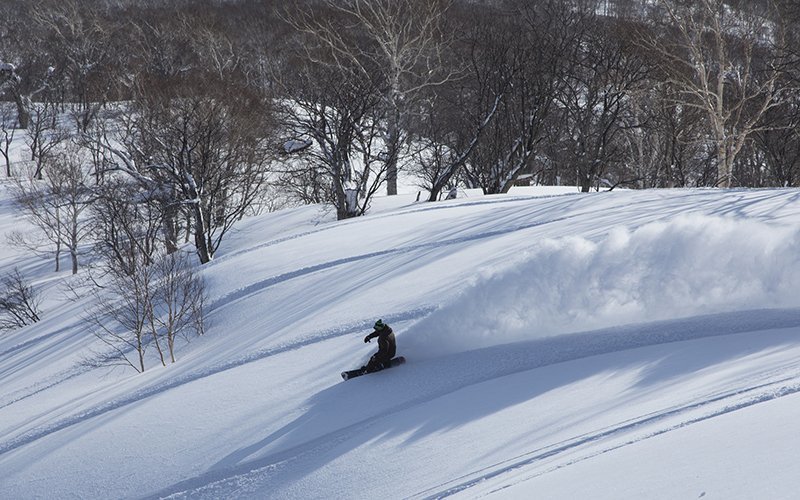 Niseko Weiss Powder CATS
Cat skiing is an incredible experience and opens up backcountry terrain that is not easily accessible on foot. There are only a few cat skiing operations in the Niseko area, but Niseko Weiss Powder CATS is our favorite.
Convenience
Out of all the cat skiing operations, Weiss is the closest to the Niseko United resorts. In fact, it operates on the next peak over from the resort, called Mt. Weisshorn. Their free pick up and drop off service will come to your Niseko accommodation, and take you home after you get your fill of deep powder turns!
First Tracks Guaranteed
Mt. Weisshorn used to be a ski resort but has now been closed for many years. Now it is home to Weiss cat skiing and no one else. This means that the entire mountain is available for private use for parties up to 12 people! A whole mountain for 12 people, talk about exclusive! This premier powder experience is one that you will not forget.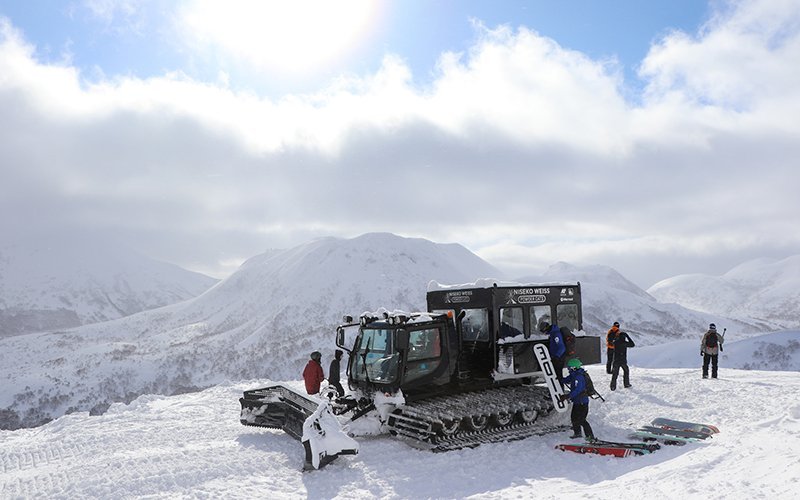 The Experience
Niseko's incredible snowfall combined with a mountain where only 12 people can ride per day gives guests the best chance to find fresh snow. The experienced guides will show you the best zones to ride, unlike other Niseko cat skiing operations that are "unguided". Sit back in the cat, relax, enjoy snacks, and let the professional guides lead you to the deep snow. Don't forget your powder skis and snowboards!
More on Niseko Weiss Powder CATS
Do you have questions on backcountry guiding or want to book? Contact us!