What is CAT skiing?
CAT skiing is guided backcountry skiing which started as an alternative to heli-skiing. Instead of using chairlifts, helicopters or hiking up mountains, CAT skiers reach the usually inaccessible ski areas by riding on a ski run grooming machine. These machines are one of the many types of CAT, specially equipped with a cabin for the guests.
The concept of CAT skiing originated in Canada about 30 years ago. The couple Brenda and Alan Drury were inspired during a ski holiday and realized that the large snow grooming machines could be used as a perfect transportation tool for accessing backcountry areas. The sport has expanded over the years since then. Coupled with advancement in technology, CAT skiing is now battling heli-skiing - both in terms of cost and quality of skiing.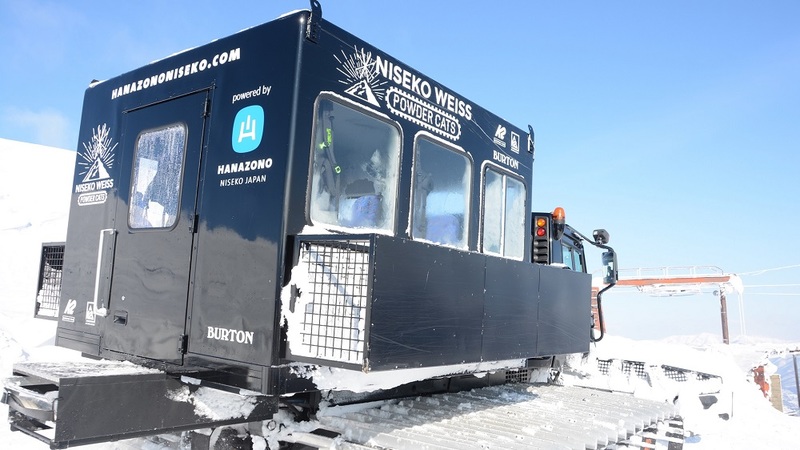 Why cat ski?
It is well known that you have to get up early and race to the lifts if you want fresh tracks at any ski resorts. However, CAT skiing offers you the opportunity to get away from the crowd and enjoy the entire mountain by yourself along with a few friends. One mountain for 12 guests, no lift lines, no waiting time - too good to be true? This is what you can enjoy on a CAT ski tour.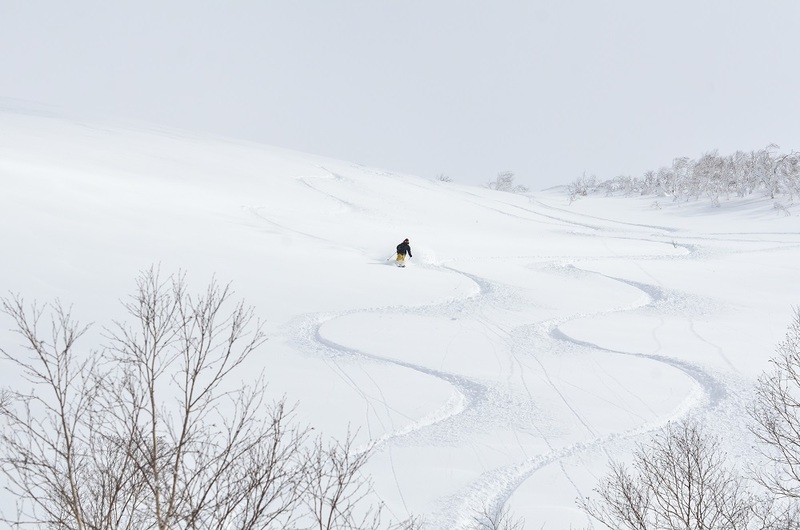 As CAT ski tours are headed by experienced mountain guides, there is no chance of getting lost. In contrast to ski touring which involves walking up the mountain and reaching the runs already exhausted, you do not need to hike at all for CAT skiing. The CAT vehicle will transport you up the mountain with no effort. The CAT machine makes its way down the mountain while you are having fun chasing powder. When all skiers and snowboarders are back, the CAT vehicle takes you up the mountain again. 
Where can I experience CAT skiing in Niseko?
Niseko Hanazono Resort is the pioneer CAT ski tour operator in the area with its Niseko Weiss Powder CATS tour. Mount Weisshorn was once a ski resort with lifts, but is now used exclusively for the CAT tour. With one big mountain solely for a group of up to 12 guests - it is impossible NOT to get fresh tracks after a snowfall. The CAT tour is scheduled for operation from 20th Dec to late March, depending on the weather conditions. Since there is only one tour each day which caters up to 12 guests maximum, it is strongly recommended that guests secure their seats in advance. The tour usually starts at 8:30am and finishes around 3:30pm, with lunch included. Guests will complete an average of 6-7 runs in one tour. The steepest run is 30+ degrees and the average is 20 degrees. The maximum vertical decent is 450 meters.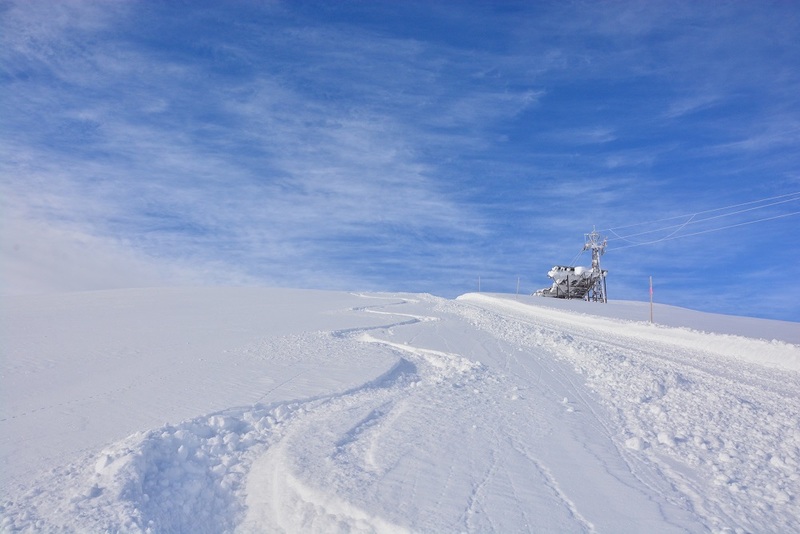 With winter arriving in less than 2 months, the operation team has just gone up Mount Weisshorn recently - getting ready to bring you bigger, better backcountry powder adventures! 
Tempted to enjoy a whole mountain by yourself? Contact Vacation Niseko's friendly reservation staff to book CAT tour for your coming ski trip!