Food supplies for your New Year's party in Niseko
New Year is right around the corner and it is time to party with your beloved ones! Restaurants are always fully booked on this busy night. No worries if you have not got your place secured at the restaurant you fancy, there are always appetizing chow options available in Niseko. A night of fresh sashimi and sushi could be a good way to kick-off the year on the right foot!
Located in Kutchan town, Samurai Fishmongers & Bar is one of the seafood places that locals love. Samurai sources fresh seafood directly from the Otaru fish market and the Suttsu fishing port. You will not be disappointed by the freshness of the seafood from Hokkaido! Special sushi cake and sashimi sets are currently offered by Samurai, which are great choices for a smashing New Year party! Delivery to your apartment is available with advanced reservation: no need to go out to enjoy a great party at home with your beloved ones!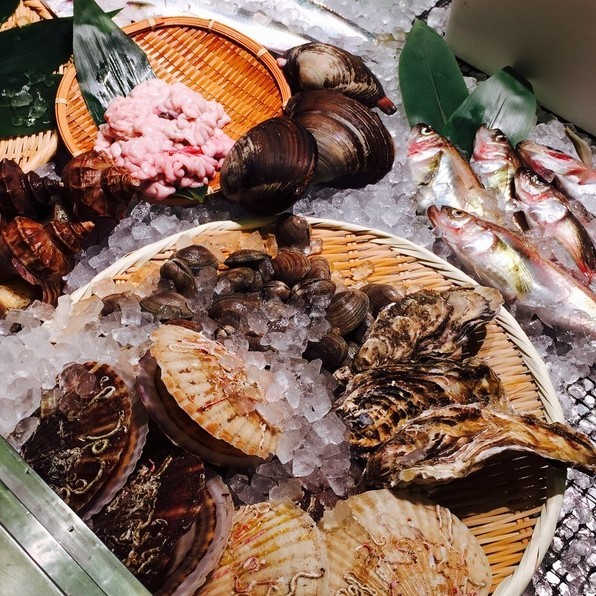 Seafood offered at Samurai is sourced from the Otaru Fish Market and the Suttsu Fishing Port directly, freshness and quality are without doubt set as high standard.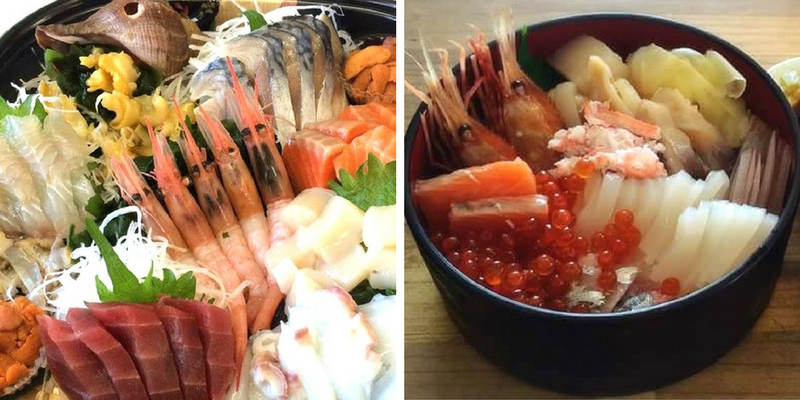 Sashimi set and Seafood Don served at Samurai Fishmonger & Bar.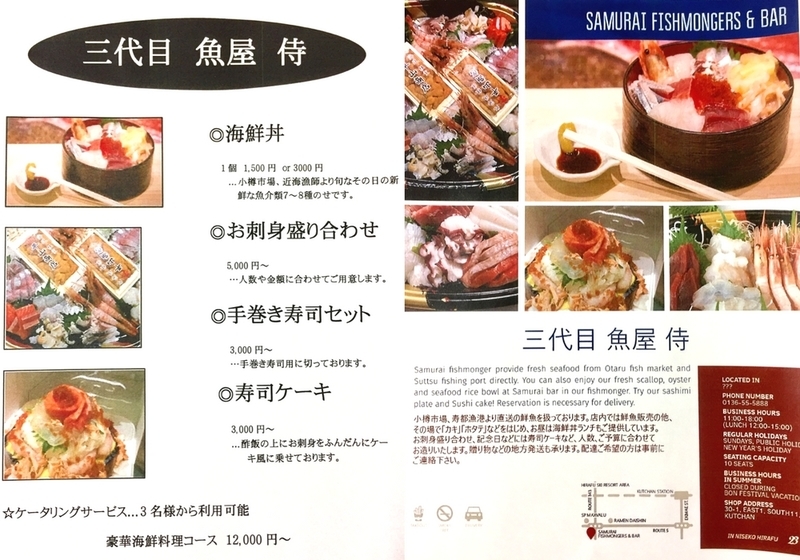 Special sushi cake and sashimi set are offered at competitive price ranges at Samurai, which are great choices for your party at home with friends and families.
Samurai Fishmongers & Bar is conveniently located in Kutchan town, which can be easily accessed with the Niseko United Shuttle Bus. Home delivery is available with advanced notice. Feel free to contact Vacation Niseko's friendly guest service team if you need assistance or recommendation for your New Year dinner. 
 
◆Samurai Fishmongers & Bar
Location:1 Chome-30 Minami 11 Jōhigashi, Kutchan-chō, Abuta-gun, Hokkaidō 044-0025
Phone: 0136-55-5888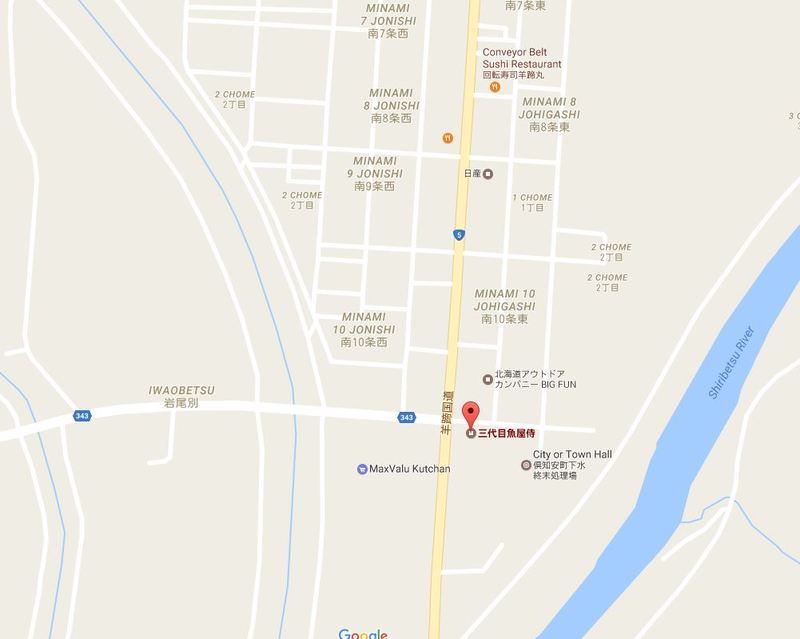 Location of Samurai Fishmongers & Bar (Click to see the map)
Niseko Restaurant Guide
Booking a restaurant in Niseko isn't easy. To help you during this process, we have created a helpful guide which separates the restaurants into categories, ranging from very popular and hard to book to our recommendations outside the beaten path.