Niseko United is now part of the Ikon Pass Community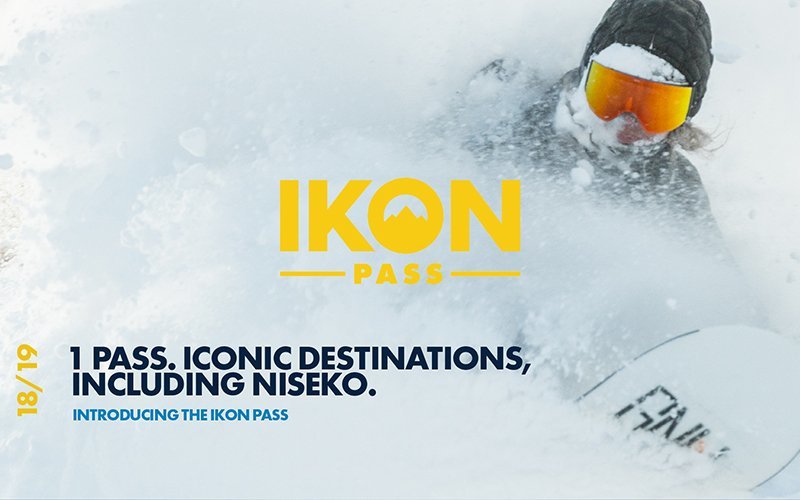 Niseko United is regarded as Japan's premier international ski resort, consistently receiving 50+ feet of cumulative powder snowfall every winter. At 42 degrees north of the equator on Japan's northernmost island Hokkaido, it is perfectly situated to crystalize moisture picked up from the Sea of Japan. As such, Niseko is famous for the consistency and quality of its powder snow, which has been recorded as having just 7% water content. It's also become famous over the past two decades as the gateway to international skiing in Japan, with billions of dollars of investment having been invested in accommodation and infrastructure. Niseko has long been famous domestically as an onsen (hot spring) resort, and it is also renowned for its dining and après scene.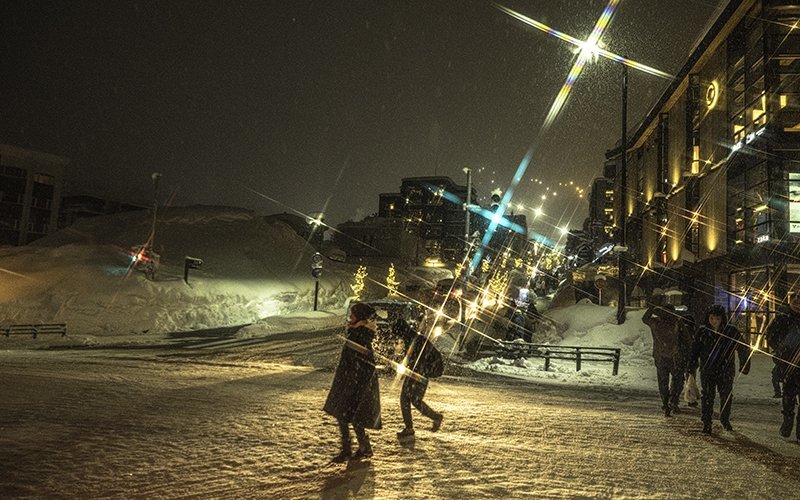 The main Hirafu intersection at night
Due to all these recent developments and yearly trips to Niseko by professional skiers and snowboarders, the Niseko area has caught the eye of the biggest names in the ski industry and has officially joined the Ikon Pass. The Ikon Pass is a new global ski pass focused on connecting the most iconic ski resorts across North America, Australia and Japan. Many of the Ikon Pass's 35 partner resorts are some of the most famous worldwide – Aspen Snowmass, Steamboat, Mammoth Mountain, Big Bear, Jackson Hole, Revelstoke, Alta, Snowbird, and Thredbo in Australia.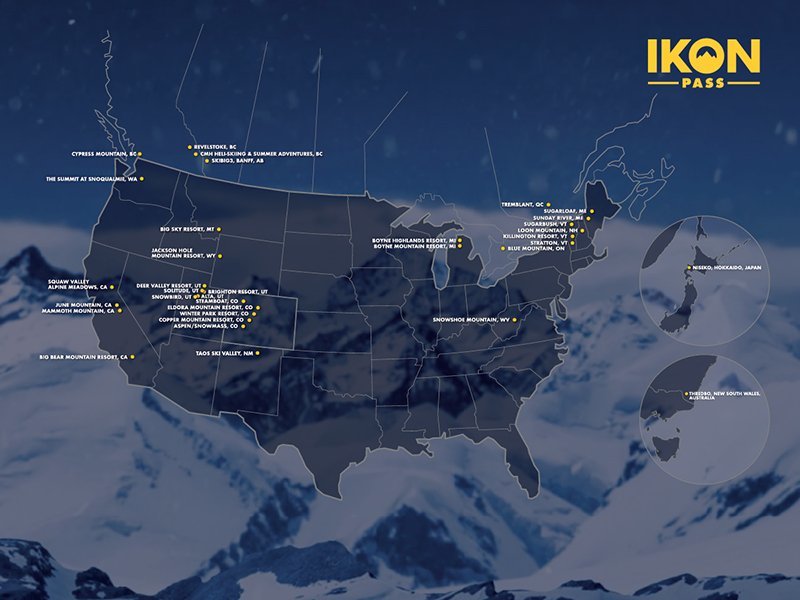 Map of Ikon Pass destinations
"We are delighted to give Ikon Pass holders the opportunity to spread their wings and immerse themselves in the deep powder of Japan's premier destination, Niseko United," said Colin Hackworth, President of Hanazono, Niseko Japan. "The Ikon Pass is expanding and the cultural beauty, huge winter snowfall and culinary delights of Japan await. We are truly pleased to partner with the world's most iconic mountain destinations and to be a part of the Ikon Pass community."
"Niseko United is an ideal partner for the Ikon Pass, offering some of the best ski and snowboard terrain on the planet, blanketed in its renowned deep, plentiful snow," said Erik Forsell, Chief Marketing Officer of Alterra Mountain Company. "Japan's mountains are a longtime bucket list destination for skiers and riders, and we are so excited to open up this part of the world to Ikon Pass holders, providing the opportunity to immerse themselves into the Japanese culture and snow."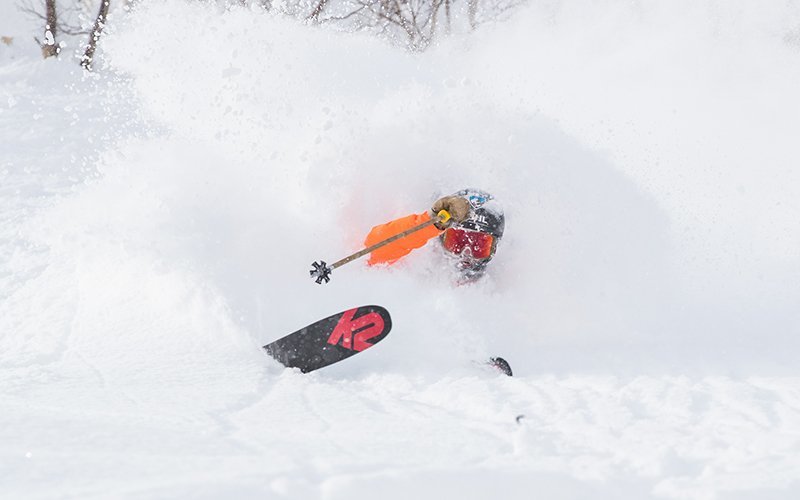 World famous bottomless snow
This new and exciting collaboration will undoubtedly push Niseko to continue to develop for the better. Bringing more international visitors from North America, Australia, as well as any avid skier who has the opportunity to travel. Learn more about the details of the Ikon Pass by clicking the button below. We hope to see you taking advantage of this opportunity and visiting Niseko this coming winter!