When to see the autumn foliage in Hokkaido
Time flies and we will soon welcome the autumn foliage.
Time flies and autumn has come to our doorsteps! We will soon welcome the powdery winter after the gorgeous autumn foliage. The2017 autumn foliage forecast schedule has just been released and as usual, Japan northernmost island will see the momiji (red leaves in Japanese) will see the red leaves a month earlier than elsewhere in the country. The first burst of colour change will start at Daisetsuzan National Park (Kurodake & Asahidake) from mid-September onwards.
Hokkaido Autumn Foliage Forecast Map, released by Weather News.
Autumn foliage starts in the reverse order as the cherry blossom season. It starts from the north and gradually moves down to the southern part of Hokkaido. Niseko is forecasted to be in full bloom around mid-October. Below are some of the best places to take pictures of these charming autumn sceneries around Niseko.
FUkidashi park, kyogoku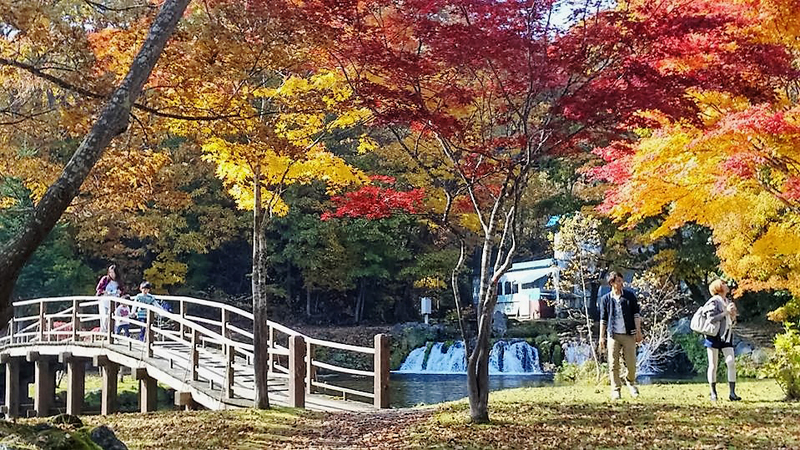 Fukidashi Park is filled with beautiful red and yellow leaves in autumn. It is a good place for family to spend a relaxing afternoon under the sun while enjoying the koyo.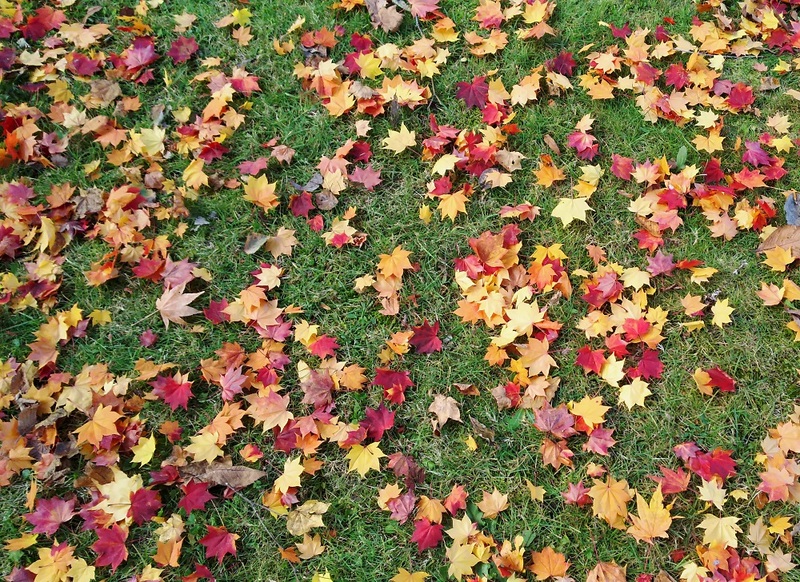 The fallen leaves on the ground also make some nice photos!
MOUNT ANNUPURI
In addition to the fluffy champagne snow in Niseko, we are also well-known for the autumn foliage. The colors are largely found in the mountain areas during the koyo season, where the slopes turn into red, yellow and orange. Measuring a height of 1,308 meters, Mount Annupuri is a hot pick among hikers especially in autumn. Hiking up the mountain to see the spectacular yellow and red colored slopes with Mount Yotei as a backdrop is an unforgettable experience that you should not miss on your visit to Niseko.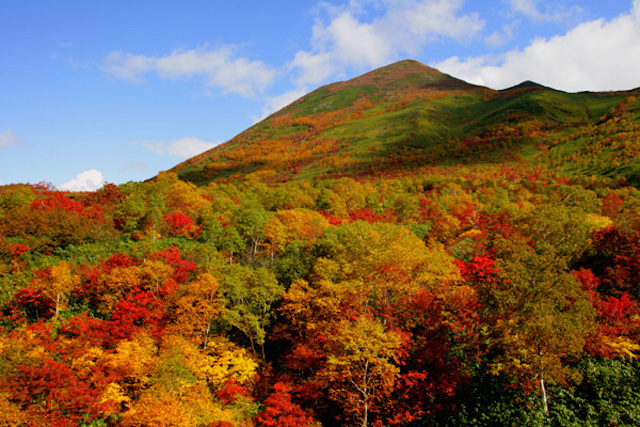 Beautiful koyo at Mount Annupuri
©http://www.h2.dion.ne.jp/~photo-hm/doou-32.html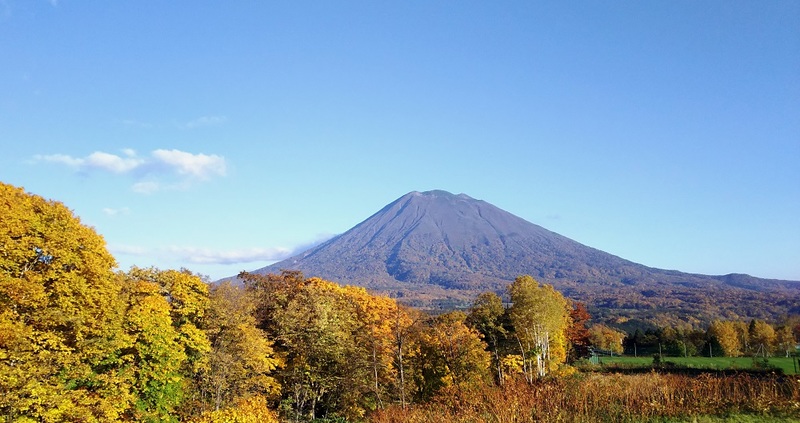 View of Mount Yotei from Annupuri.
Jozankei
About an hour drive from Niseko, Jozankei is a valley surrounded by mountains and trees. There are numerous spectacular spots to enjoy the alluring landscapes of the autumn foliage, such as the Futami-Jozan Walking Trail, Futami Suspension Bridge overlooking Toyohira River and Hoheikyo Dam.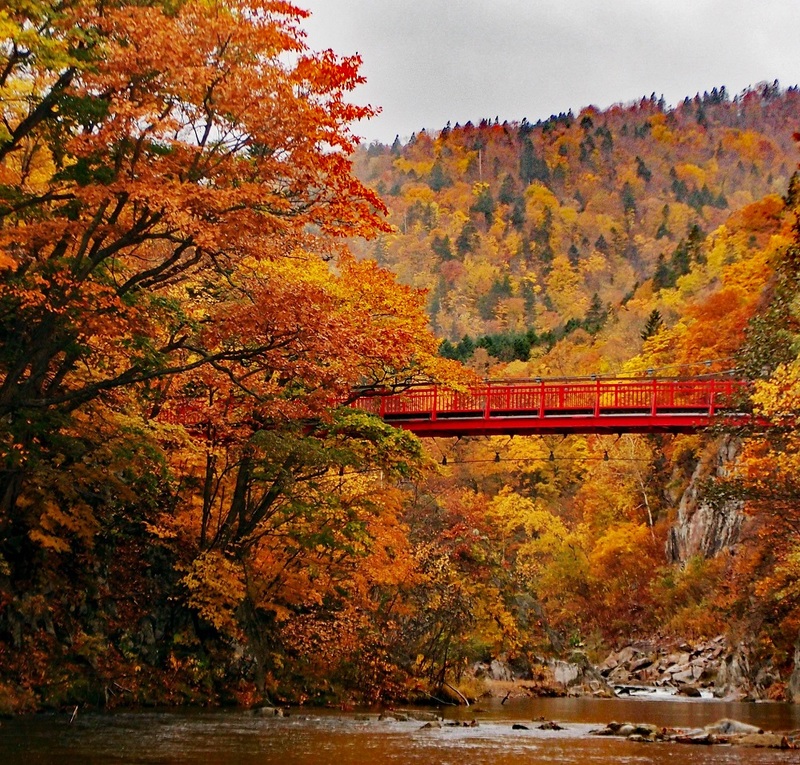 Futami Suspension Bridge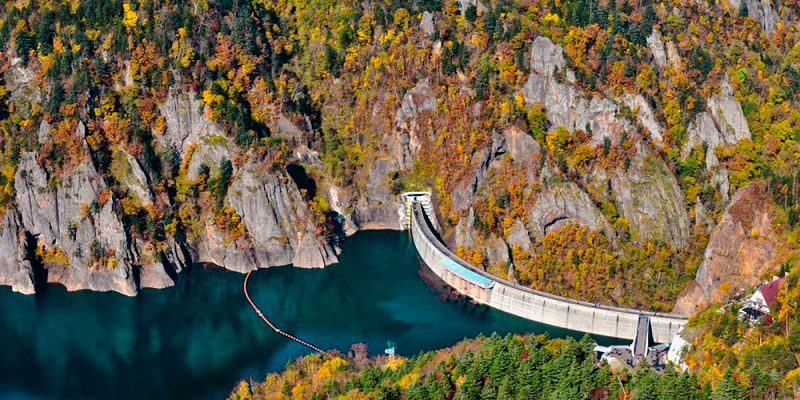 Hoheikyo Dam is a famous place for foliage viewing. The dam is discharged during June to October for sightseeing purpose.
©Welcome to Sapporo
Hokkaido is truly a four-season travel destination, blessed with distinct scenery every month. We will soon welcome the white winter following the dazzling foliage season. If you would like to explore the legendary powdery snow in Niseko, do not hesitate to contact Vacation Niseko's friendly reservation staff for more details.
Related Articles
Why Book Directly?
Experience
Vacation Niseko has over a decade of experience and an unrivalled expertise tailoring seamless winter packages to Niseko.
Seamless
Our extensive range of vacation packages cater to all levels of skiers and snowboarders, offering a wide choice of accommodations to suit your budget, style and location.
Partnerships
Our partnerships allows us to offer you unrivalled access to a range of Niseko's best winter activities and services at the most competitive prices.
Guest Card
Present your Vacation Niseko Guest Card for various special offers and discounts across the resort and beyond.