HANAZONO Slopestyle 2017 Results
Last Sunday was one of the most amazing days we had at HANAZONO this winter. While the usual Niseko powder was absent, the tricks we saw at HANAZONO Slopestyle were unreal!
Slopestyle originated from extreme sports like skateboarding and it recently became featured in the 2014 Olympics in Sochi, Russia. Athletes ski or snowboard through a range of terrain park features where scores are gained via the amplitude, originality and quality of the tricks. For HANAZONO Slopestyle 2017, our terrain park team has set up three huge kickers at the bottom of HANAZONO Main Park, however jibbing features were not included.
Whether you have tried freestyle riding or not, it's hard not to get excited seeing the various tricks put down by all amazing riders during the event. The energy levels were high despite of the snowy condition, a rare occurrence in March. Accompanied by pumping music and a wonderful, cheering crowd of Hanazono resort guests, the atmosphere developed in sync with the bold attempts of the contestants.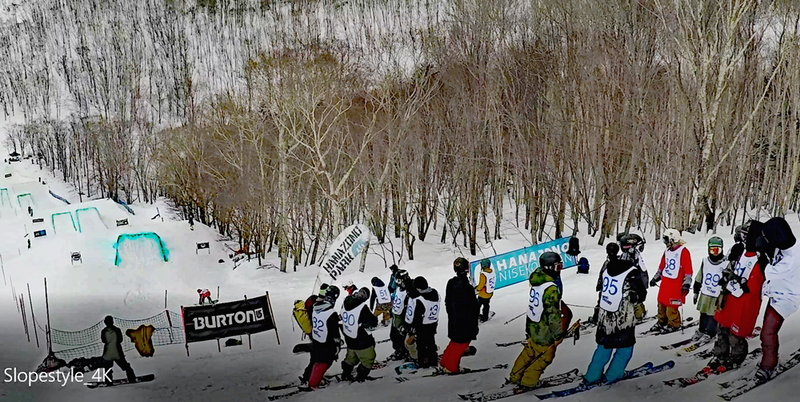 Contestants patiently waiting for their turns to impress the judges.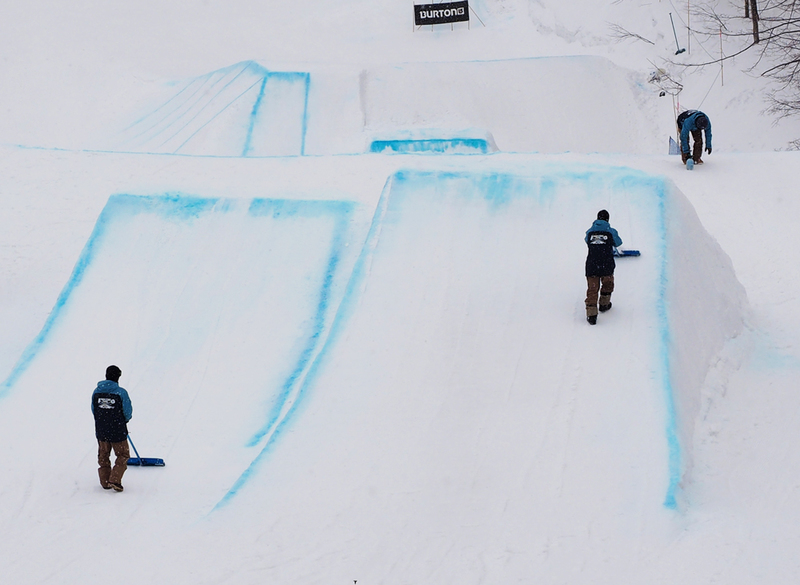 The Terrain Park staff took good care of the kickers throughout the event to ensure that all the contestants had the best stage for performance.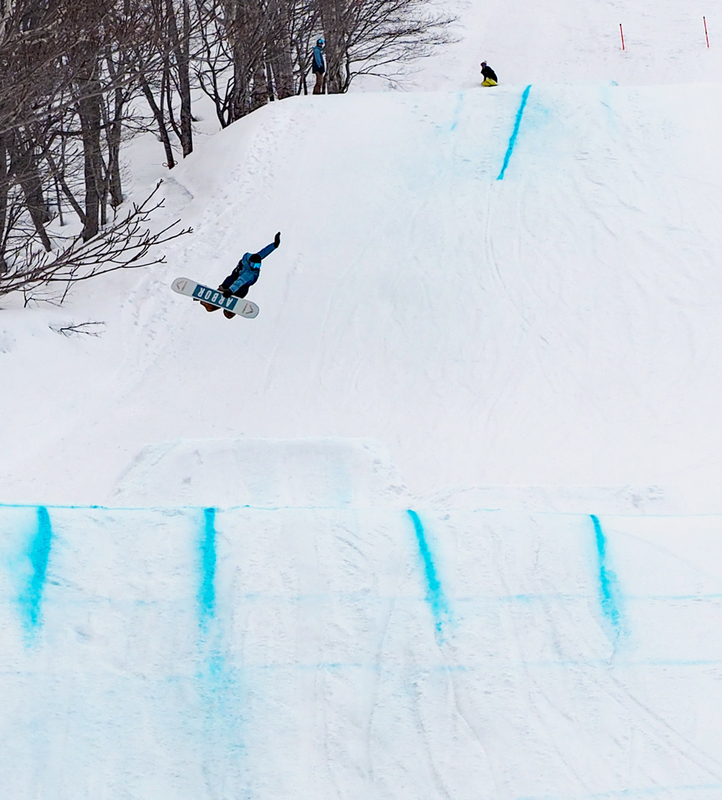 The first jump was done by HANAZONO Terrain Park Staff - to test the three kickers. 
One of the snowboard contestants performing a Slob Grab! 

The difficulty of tricks put down by the entrants were getting higher as the contest went on.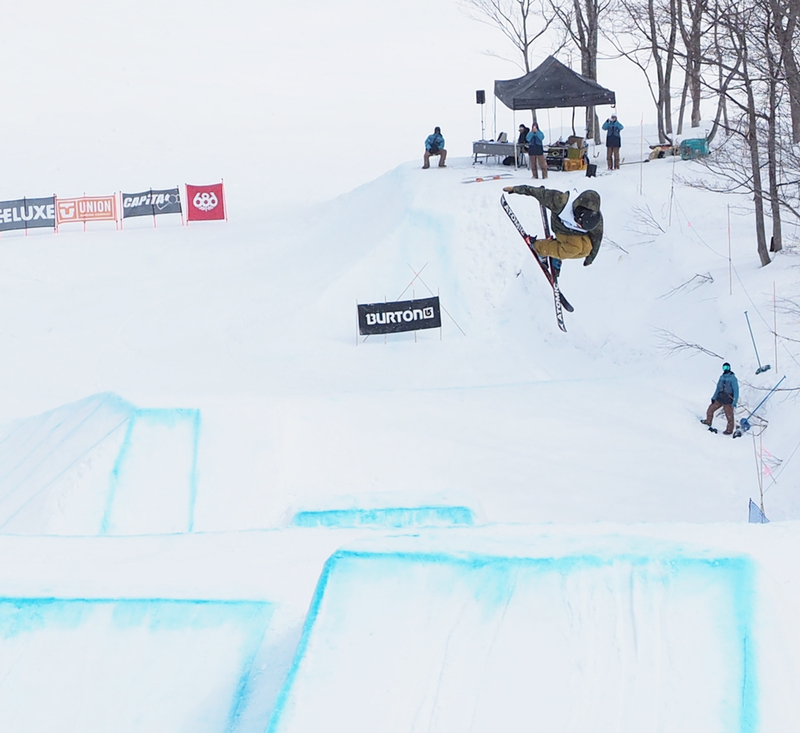 The amplitude in the jump was always fascinating!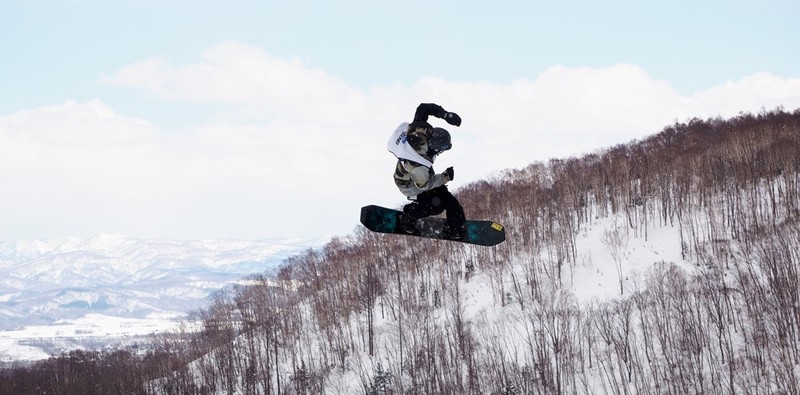 Loud applause always followed when the athletes put down some impressive tricks! 
It was definitely not an easy task for the judges to pick the winners, as the difficulty level of the tricks were just getting higher. We may have possibly seen some of the athletes of the next Winter Olympics at this event! Similar to other HANAZONO park events, attractive prizes such as snowboards and season pass for the next winter were given out! Complete results of the competition can be found at HANAZONO Website. 

Top three winners in Womens Snowbaord - Mizuki Gondo (left), Yuki Saga (middle) and Rino Araya (right). 

Top three winners in Mens Skis - Tenra Katsuno (left), Gen Sasaki (middle) and Kazuma Takeshita (right). 

Top three winners in Mens Snowboard - Yuuhi Yoshida (left), Yuki Sato (middle) and Ryouji Fujiya (right). 
Just like every park events hosted by Hanazono, the HANAZONO Slopestyle 2017 was a successful and fun-filled day in which all snowboarders and skiers alike came to enjoy the beautiful mountain that we love. Thank you for everyone who took part in this event and we look forward to seeing you again at the next year HANAZONO Slopestyle 2018.