Spa & Massage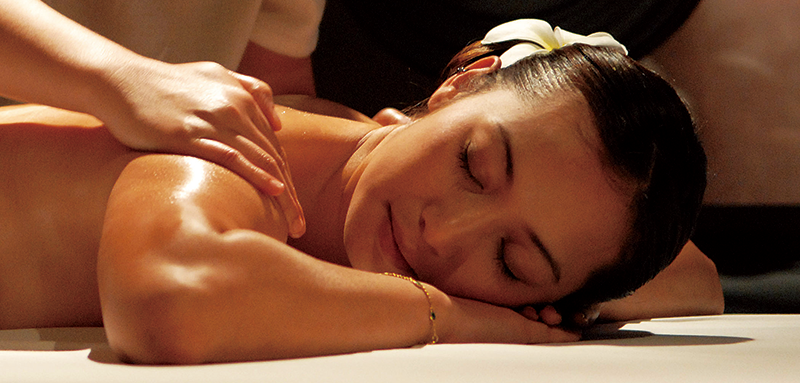 Whether you're aiming to relax or recover, a massage can be perfect after a long journey or day on the hill. We can help book a wide variety of massage and treatment services, either in-house or at a village location. Consider a trip to the spa for complete rejuvenation.
Full Body Oil and Hot Stone Massage
Enjoy the flowing, rhythmic nature of a body oil massage to soothe tired muscles, or opt for hot stone therapy to apply heat and pressure in a relaxing manner to the body.
Full Body Oil Massage: From 6700 JPY (40 min session)
Full Body Hot Stone Massage: From 8500 JPY (60 min session)
Shiatsu Massage
Japanese for 'finger pressure', shiatsu massage relies on pressure exerted by the fingers, palms and thumbs to relieve tension and stress across the body.
From 4800 JPY (40 min session)
Sports Aroma Conditioning and Sports Injury
Treatment popular among Japanese athletes, aroma conditioning is used in conjunction with osteopathic massage techniques by these trained staff to alleviate the soreness and exhaustion associated with sport. Simple sports injury treatments are available as well.
Sport Aroma Conditioning: From 6500 JPY (30 min)
Sports Injury Treatment: From 5000 JPY (30 min)
Acupuncture
Acupuncture has been practiced for thousands of years to alleviate pain through the use of thin needles inserted into acupuncture points along the body. Professionally trained and qualified clinicians use traditional Japanese methods to treat body aches and pains.
From 5000 JPY (30 min)
Spa
Niseko boasts some award-winning, world-class spas. Relaxation therapy, beautification, facial treatments or polishing procedures, simply consult your guest services representative to be directed to the best in luxury spa service.
Why you should book with us?