Kids & Family Activities
Besides skiing, there's a lot to keep the kids occupied in Niseko; not to mention activities the whole family will love. So take a break from the slopes and enjoy!
Snow tubing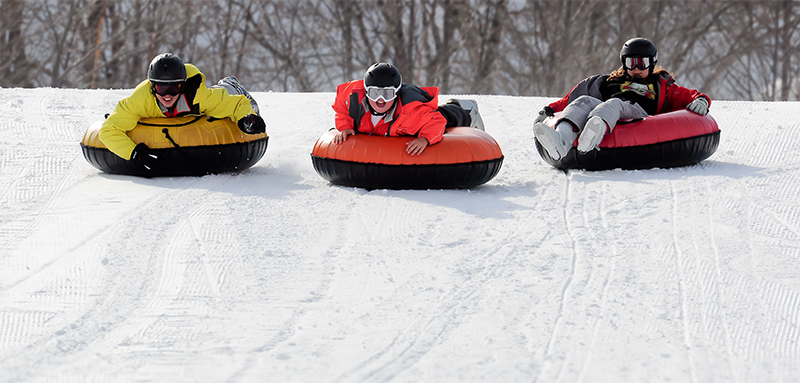 An exhilarating winter pastime for the young and young-at-heart. Race down dedicated tubing lanes at Hanazono Adventure Park, then catch a lift on our magic carpet, ensuring you get all the ride and none of the hike.
Price: ¥2,500 per person
Duration: 1 hour
Opening hours: 09:00 - 16:00
Age Restriction: Children must be 3 years of age or older
Location: Hanazono 308 (it is accessible from Hirafu Village via frequent, free Hanazono shuttle buses)
Indoor Rock-climbing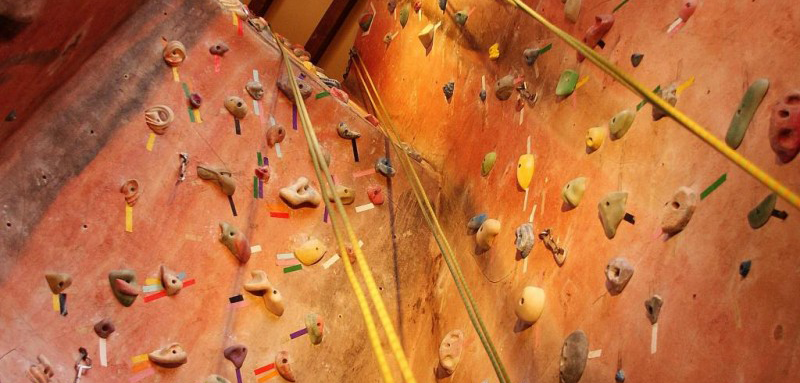 Enjoy a coffee at the Niseko Adventure Centre and watch the kids clamber up the indoor rock-climbing wall, or harness up and join them! Both top-roping and bouldering are available.
Opening Hours
Rock-climbing wall: 10:00 - 22:00 (20:00 on Sun / Mon)
Jojo's Cafe: open 11:00 - 22:00
Location: 179-53-53 Aza Yamada, Kutchan-cho, Abuta-gun〒044-0081 Hokkaido Prefecture
Milk Kobo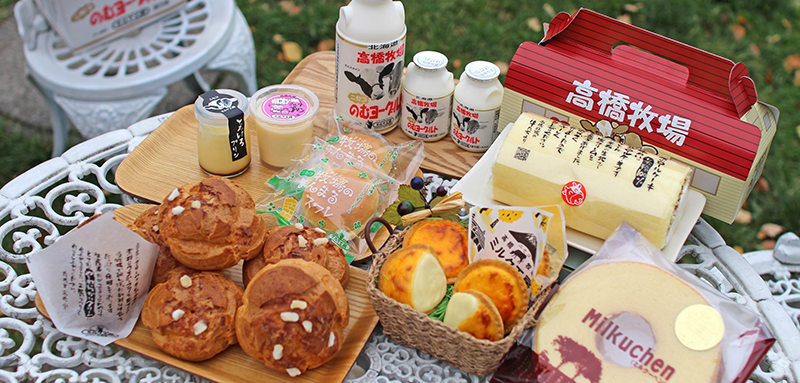 Get a taste of Hokkaido's famous dairy at Milk Kobo, a quaint area near Niseko Village that boasts locally made ice cream, yogurt, milk, as well as vegetarian dining and souvenir shops.
Opening hours: 09:30 - 17:30 daily (except 31st December & 1st January)
Location: Soga 888-1, Niseko-cho, Abuta-gun, Hokkaido 〒048-1522 (can be accessed via the Niseko United Shuttle bus)
Doumu Glass Gallery
The Shiribeshi region is renowned for its glassblowing. Kazuo Ikeda is known for his elegant and simple glass work, and runs a glassblowing shop named Doumu Glass Gallery near Hirafu in Higashiyama. Attend a sandblasting workshop and create your own Japanese-style glass or beer mug - the perfect souvenir.
Opening hours: 09:00 - 15:00
Restriction: Children under 9 must be accompanied by an adult
Location: 806-13 Soga, Niseko, Abuta-gun, Hokkaido (can be accessed via the Niseko United Shuttle bus)
Babysitting Services
Unwind and enjoy some alone time, or meet up with friends and experience Niseko's vibrant nightlife. We connect you with Niseko's best child care service providers, where safety and responsibility are the first priority. Daytime or evening care services are available.
Why Book Directly?
Experience
Vacation Niseko has over a decade of experience and an unrivalled expertise tailoring seamless winter packages to Niseko.
Seamless
Our extensive range of vacation packages cater to all levels of skiers and snowboarders, offering a wide choice of accommodations to suit your budget, style and location.
Partnerships
Our partnerships allows us to offer you unrivalled access to a range of Niseko's best winter activities and services at the most competitive prices.
Guest Card
Present your Vacation Niseko Guest Card for various special offers and discounts across the resort and beyond.