From Farm to Table: Pizza Making at Niseko Green Farm
A trip to Niseko would not be complete without visiting a local farm to try the fresh produce. It is even better if you can harvest the fresh produce on the farm and use it to make a delicious stone oven-baked pizza. This is an especially good activity for families with children!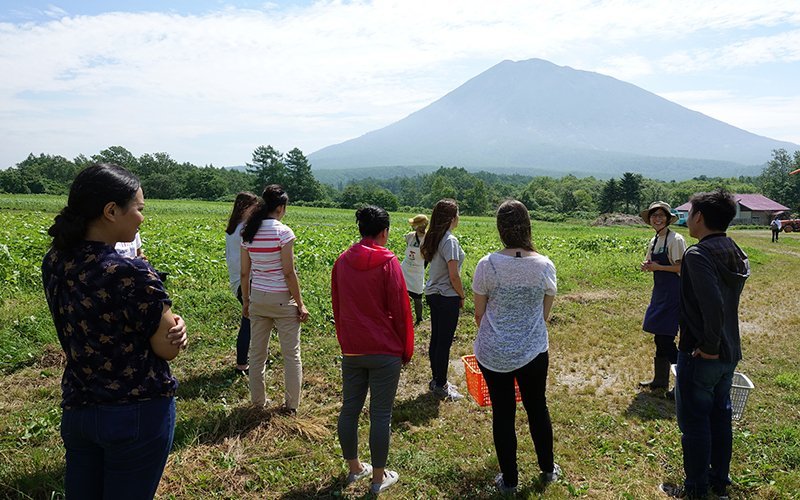 Niseko Green Farm is located between Kutchan town and Niseko town, along Route 5. Being one of the well-hidden gems in Niseko, I would not have known about this place had my colleague not shown me. Visiting the farm is a great way to see the Hokkaido countryside while learning about organic farming. You feel that you truly return to nature when you visit the place.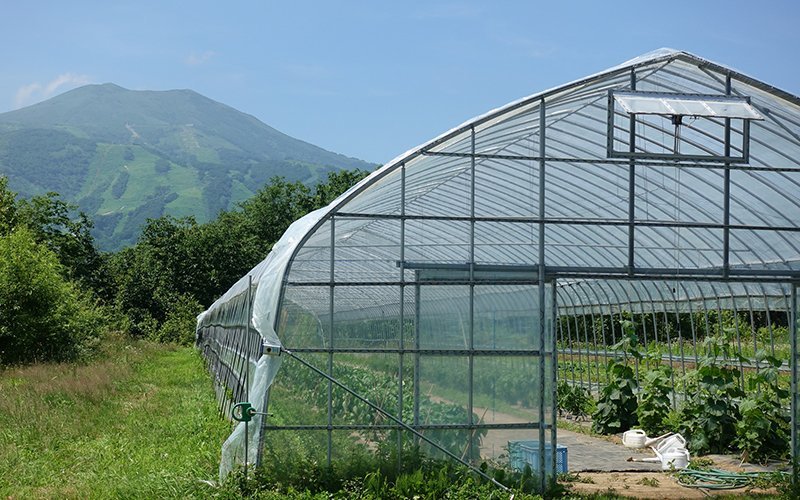 Mt. Annupuri and Green Farm's greenhouse
 
The workshop starts with a farming experience. You are first taken on a tour of the property where the farmer explains production methods and what is grown on the farm. Mt. Yotei and the Niseko United ski resorts are both visible from the farm, a truly special location. A variety of vegetables are grown on the farm, so you are sure to find something that will suit your taste buds.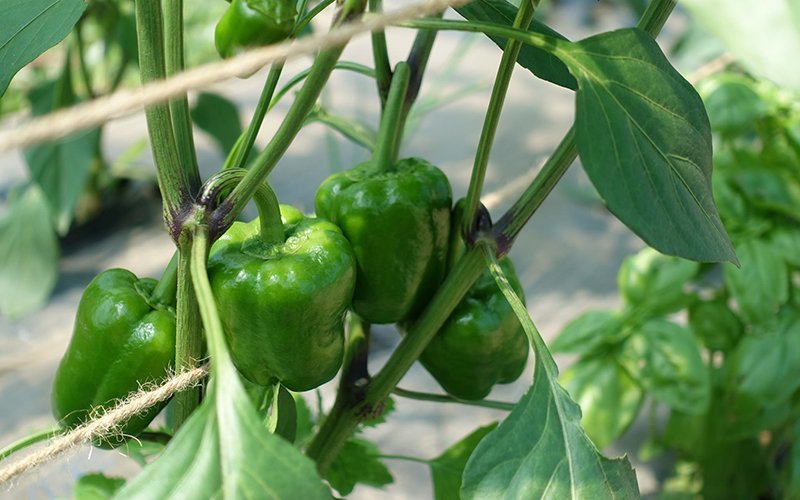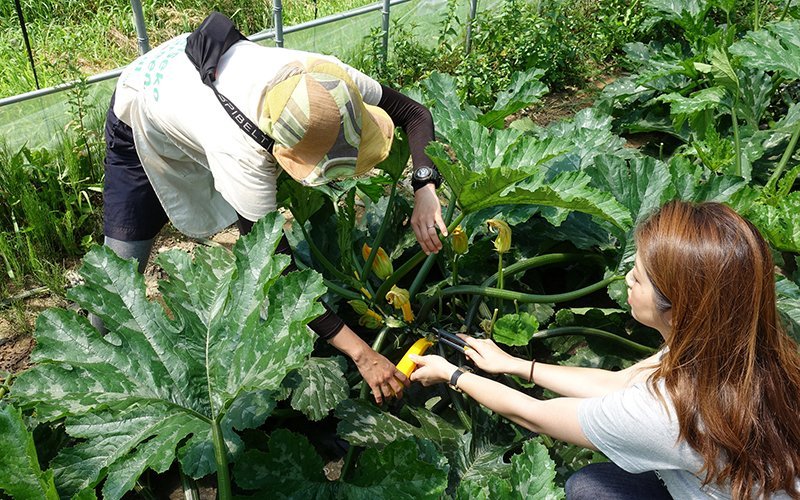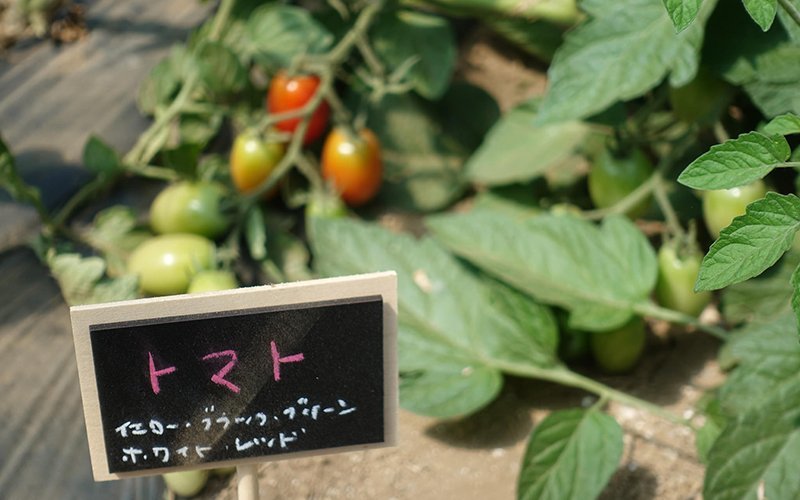 We then harvested our ingredients for pizza making. For some of our crew from Tokyo it was the first time picking fresh vegetables! I picked fresh asparagus which smelt amazing. Everything on the farm is grown using organic practices, so you can be sure that it is as healthy as it gets.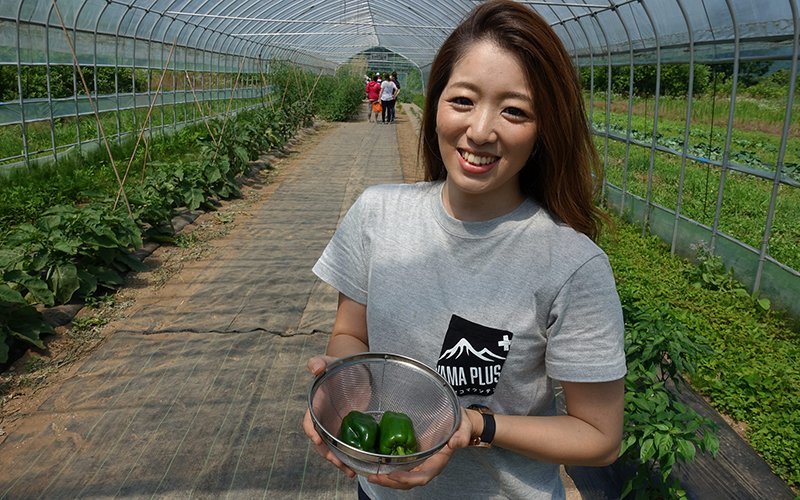 Misaki's first vegetable harvest!
Creating organic produce takes creativity, persistence, and commitment. One of my favorite techniques that they used was planting lettuce around each kale plant. The lettuce was used to protect the kale plants from insects, as kale is a prized crop. Farming is not perfect, as you can see in the picture below that some insects were still able to get to the kale. But this demonstrates Niseko Green Farm's commitment to growing completely organic, healthy vegetables!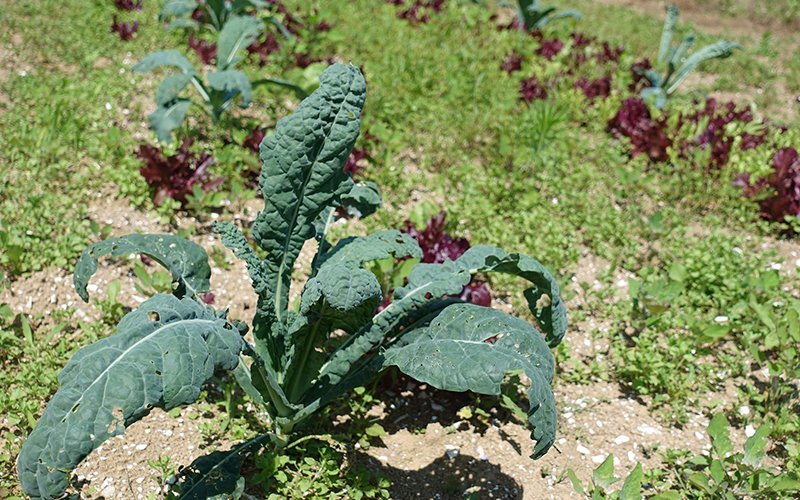 Once our produce basket was full, we washed our fresh harvest and headed into Green Farm's unique kitchen. This structure is pushed up from the surrounding dirt and creates a cave-like room to create and cook. Children and adults alike will love making pizza in a cave!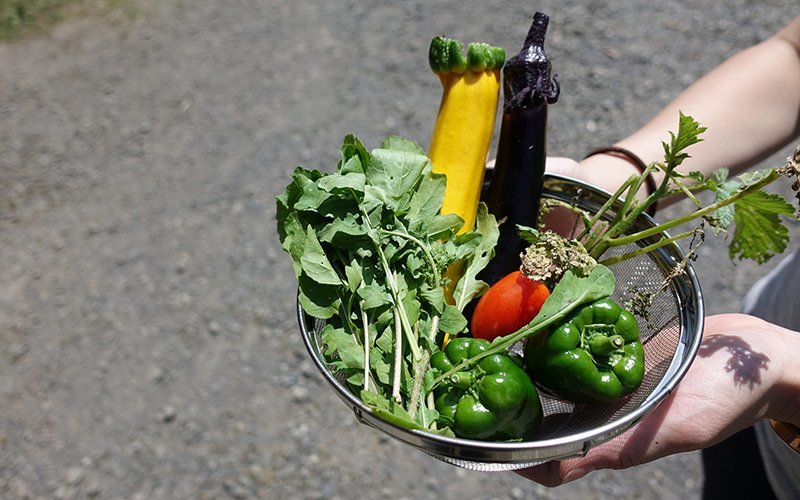 Our organic vegetable harvest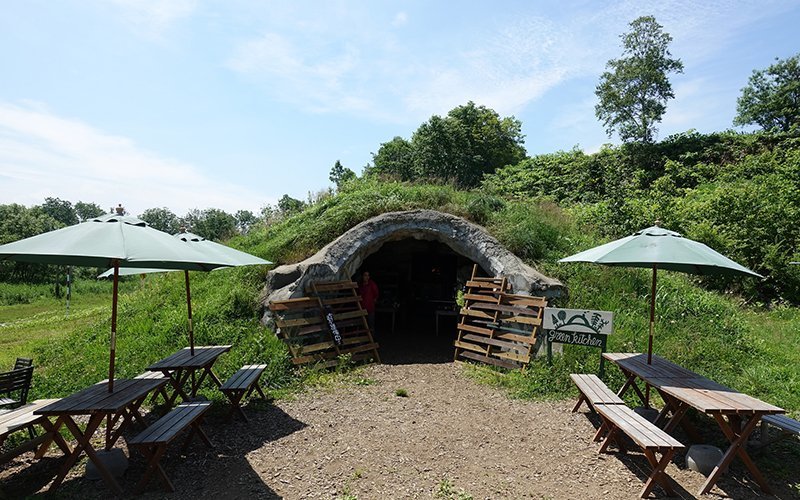 Pizza cooking cave!
From there we chopped up our veggies to whatever style and size we wanted for our pizza toppings. The kind and energetic staff then demonstrated how to create your own pizza. They had fresh dough ready to go for each participant. We kneaded the dough, rolled it and added organic tomato sauce that was created right there on Niseko Green Farm's soil! After that, everyone's style took over as we all built pizzas to our personal preferences.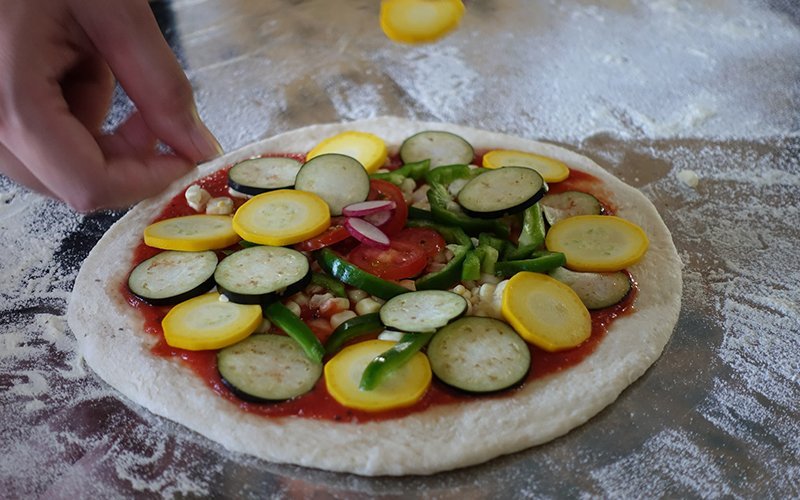 Organic pizza creation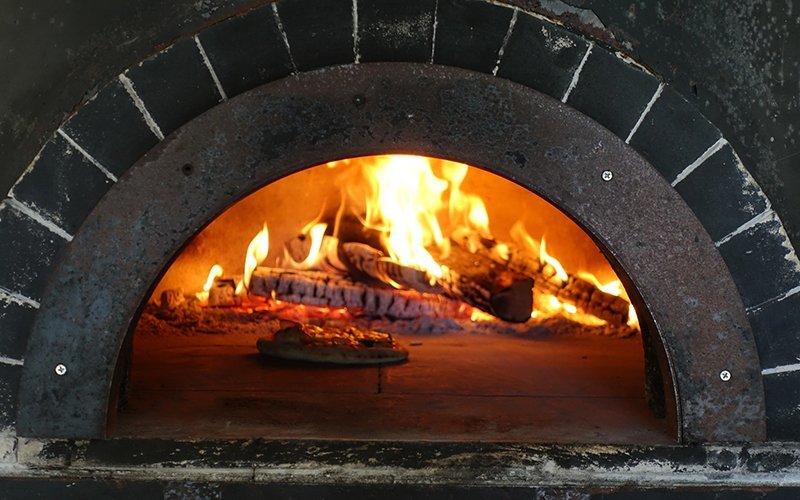 Authentic stone oven
Some were basic and some had mountains of fresh vegetables for toppings. Green Farm's authentic stone oven pizza oven is a sight to behold. At the back of the cave-kitchen, each pizza was carefully cooked to crispy perfection. Green Farm's awesome staff handled the oven work, and cut and presented each pizza back to its rightful creator.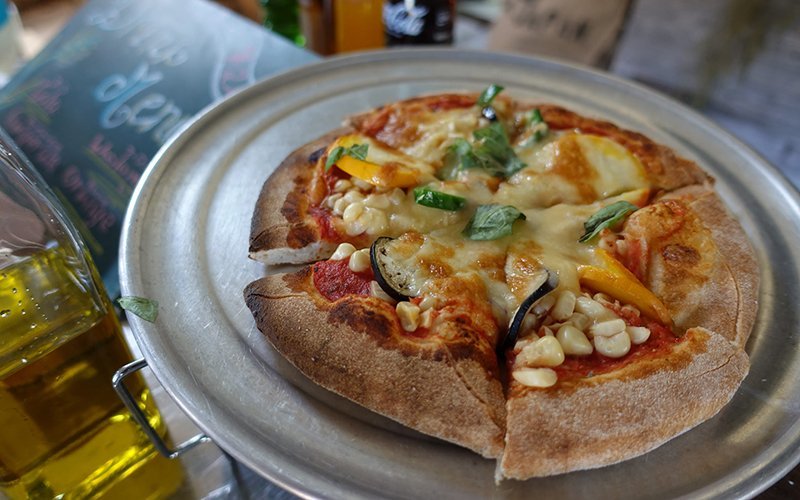 Freshly baked! Mmmmmm.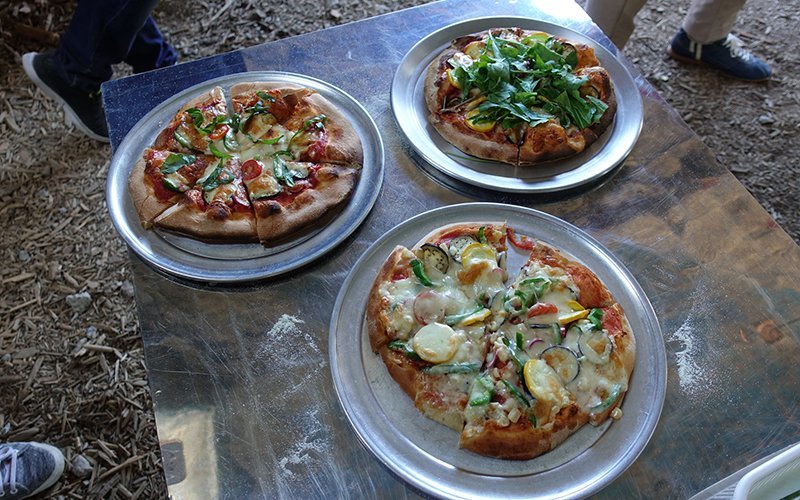 Different styles, different tastes. All delicious!
Once everyone's pizza was finished cooking, we all moved outside to enjoy our personal organic pizza in the sun. Gazing into the majestic Mt. Yotei on a perfect summer day and eating your own organic pizza with the freshest vegetables grown only a few meters away. Is there a better way to spend a summer afternoon?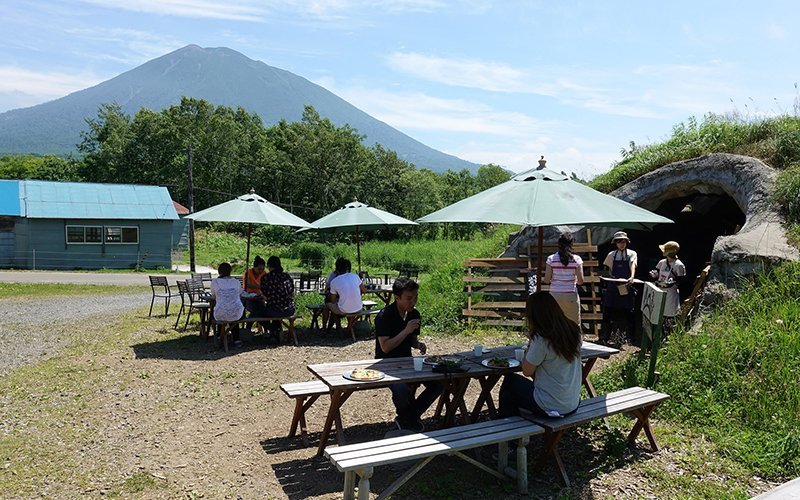 Lunch with a Mt. Yotei view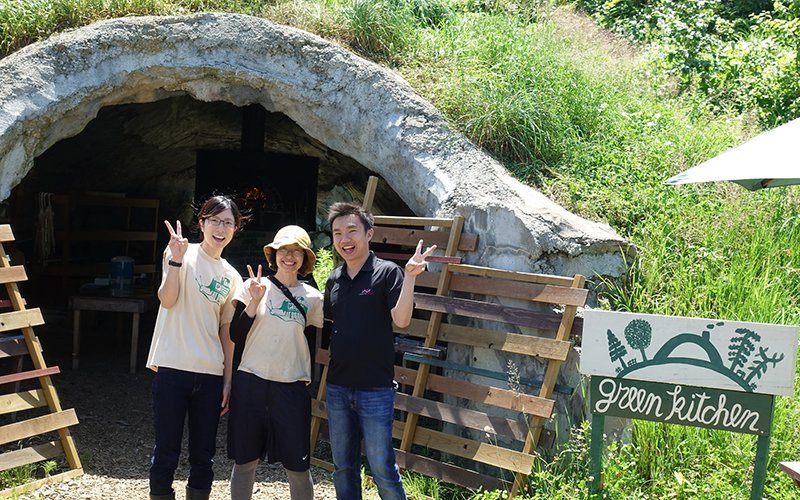 Green Farm's amazing staff!
more information on niseko green farm pizza tour
---
Niseko Green Farm  
Pizza-making tour
Dates:Everyday from May to October!
Time:Please reserve 2 business days in advance, the office is closed on weekends
2 groups per day  -  10:00(1st group)/13:00(2nd group)
Price:3000JPY / Adult  1500JPY / child (about 120 minutes)
Niseko Restaurant Guide
Booking a restaurant in Niseko isn't easy. To help you during this process, we have created a helpful guide which separates the restaurants into categories, ranging from very popular and hard to book to our recommendations outside the beaten path.