Adrenaline junkies should ensure they book for the spring melt from late April until early June, when the Shiribetsu river is 3-4 times its normal volume. Families and first-timers should consider the relatively calm, warm waters of the summer, or admire the lovely foliage during a peaceful October float.
Spring Rafting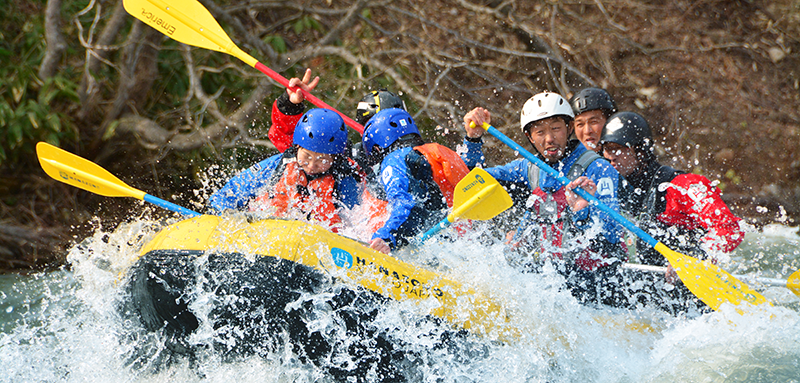 All for one and one for all! Jump into a large rubber raft with your friends, and let an experienced guide navigate you through some amazing grade 4 rapids, interspersed with calmer sections where you can catch your breath and enjoy the wildflowers.
Summer / Autumn Rafting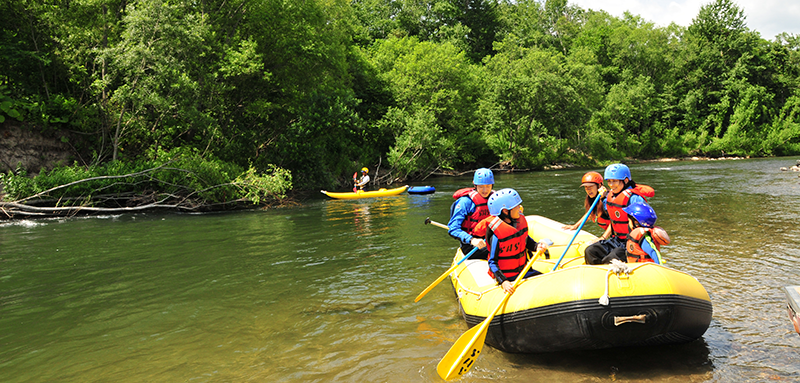 For families, first-timers, or those seeking equal parts relaxation and excitement, consider hitting the river in the summer or autumn. In the summer, enjoy grade 2 rapids interspersed with wide, slow areas where you can swim, lounge and enjoy the surroundings. In the autumn, it's all about relaxing and enjoying the lovely fall foliage as you float down the river.