Kids & Family Activities
Keeping the kids happy is easy here in Niseko. Try one of these exciting, family-friendly activities.
Galaxy of Kidz
The new Indoor Kids Adventure Area at Hanazono - a world for children to have the ultimate freedom to play in a safe and fun environment. The next level of exploration, the Galaxy of Kids encompasses diverse areas to spark the curious minds of all children. 10 climbing walls (up to 5 metres) are self belayed, promoting independence. A floating adventure trail connected by a cloud climb and net playground launches explorers into the atmosphere. Even our little astronauts can join in the excitement with a toddler's ball pit! 
Details
Open Summer: April 29th - October 22nd, 2023
All details for Galaxy of Kidz can be found on the Hanazono website
NAC Indoor Rock Climbing and Playground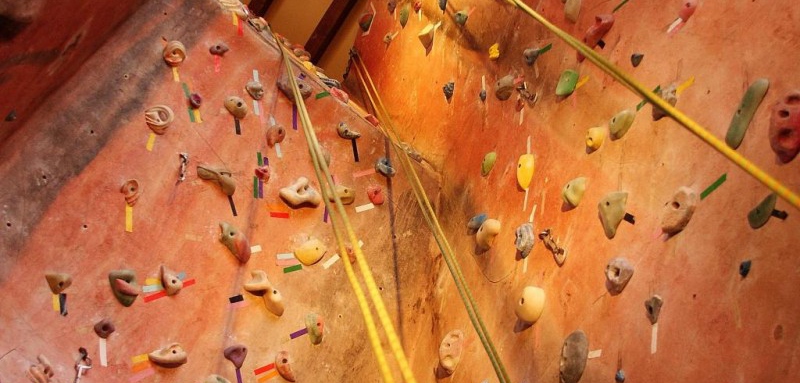 Enjoy a coffee at JoJo's Cafe in the Niseko Adventure Centre and watch the kids clamber up the indoor rock-climbing wall, or harness up and join them! Both top-roping and bouldering are available. There is also an indoor playground for children to use while parents relax.
Details
The rock-climbing wall is open 10:00 - 22:00 (20:00 on Sun / Mon)
Jojo's Cafe is open 11:00 - 22:00
Location can be found HERE
 
Milk Kobo and Ice Cream Making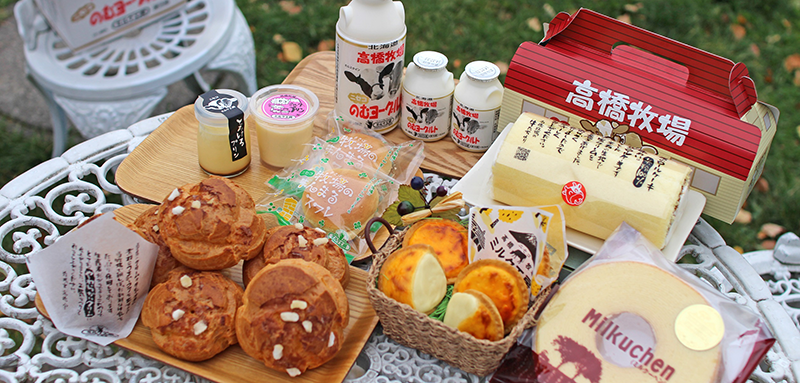 Get a taste of Hokkaido's famous dairy at Milk Kobo, a quaint area near Niseko Village that boasts locally made ice cream, yogurt, milk, as well as a Vegetarian buffet [Prativo] and Italian pizza restaurant [Mandriano]. Ice cream making workshops are also available in summer for a hands-on activity that kids [and your tastebuds] will love!
Details
Milk Kobo is open year-round, except Dec. 31st and Jan. 1st.
Ice cream making workshops run at 10am and 2pm for 40 minutes, and registration must be done the day before. Minimum 2 people are required to run a workshop, and the price is around ~1,300JPY per person. More details can be found HERE.
 
Doumu Gallery and Glass Making Workshop
The Shiribeshi region is renowned for its glassblowing. Kazuo Ikeda is known for his elegant and simple glass work, and runs a glassblowing shop near Hirafu in Higashiyama. Attend a sandblasting workshop and create your own Japanese-style glass or beer mug - the perfect souvenir.
Details
Doumo Glass Gallery is close to Milk Kobo, and is easily accessible by car or bus.
Children under 9 must be accompanied by an adult.
More details can be found HERE.
 
Niseko Outdoor Center - Food and Crafts
Niseko Outdoor Center has a large variety of workshops available that are great for kids including:
Jam making
Soba (buckwheat moodle) making
Mochi (sticky rice cake) making
Candle making
Handicrafts and wool crafts
Tshirt and accessory making
Details
Prices range from 2,000JPY - 4,000JPY per person.
Meeting times for most activities are 10am or 2pm.
You can find specific details on each activity HERE.
Kid's Bike Rentals
Niseko Sports and Rhythm Niseko have a range of mountain bikes and road bikes for children - take out a rental and explore Hokkaido as a family! Wide open roads and low traffic make road biking a safe option and a range of relatively easy mountain bike trails are available so kids can try a new summer sport.
Details
Interested?
Looking to find out more information on this or would like help booking? We provide booking services to all guests staying with Vacation Niseko.
Contact us Today
Why Book Directly?
Experience
Vacation Niseko has over a decade of experience and an unrivalled expertise tailoring seamless winter packages to Niseko.
Flexibility
Our extensive range of vacation packages cater to all levels of skiers and snowboarders, offering a wide choice of accommodations to suit your budget, style and location.
Partnerships
Our partnerships allows us to offer you unrivalled access to a range of Niseko's best winter activities and services at the most competitive prices.
Guest Card
Present your Vacation Niseko Guest Card for various special offers and discounts across the resort and beyond.