Kids & Family Activities
Keeping the kids happy is easy here in Niseko. Try one of these exciting, family-friendly activities.
PURE Nature Activity Centre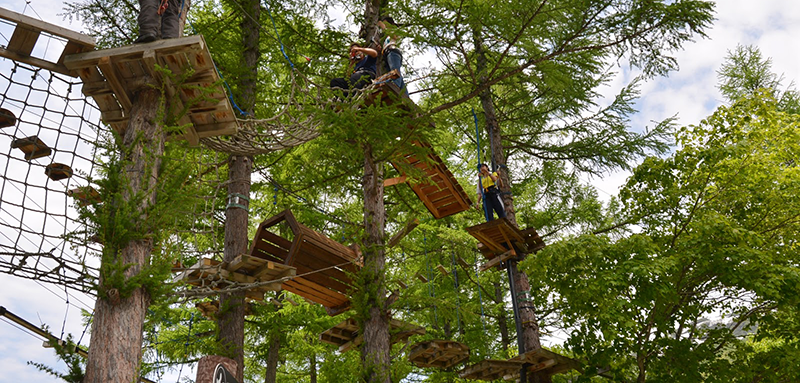 The PURE centre at Niseko Village offers a wide variety of family-friendly activities, including mountain biking, ziplining, and a few more unique options.
Tree trekking involves navigating the tree tops via a network of ziplines, nets and ropeways - hugely popular for adventurous kids. Another option is to explore the slopes of Niseko Village via horseback. If the view from the side of Mt. Annupuri isn't enough, then consider taking a hot-air balloon in the morning. The balloon stays tethered to the ground for those in the family that might be a bit hesitant, but rest assured that the view will still be spectacular!
Indoor Rock-climbing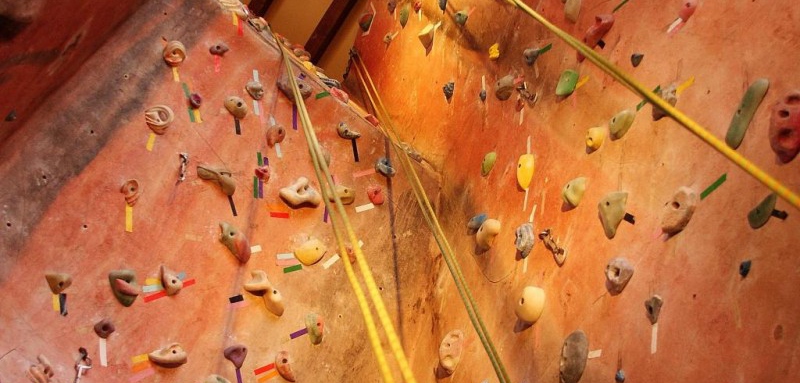 Enjoy a coffee at JoJo's Cafe in the Niseko Adventure Centre and watch the kids clamber up the indoor rock-climbing wall. Or harness up and join them! Both top-roping and bouldering are available.
What to Know
The rock-climbing wall is open 10:00 - 22:00 (20:00 on Sun / Mon)
Jojo's Cafe is open 11:00 - 22:00
Milk Kobo

Get a taste of Hokkaido's famous dairy at Milk Kobo, a quaint area near Niseko Village that boasts locally made ice cream, yogurt, milk, as well as vegetarian dining and souvenir shops.
What to Know
Milk Kobo can be accessed via the Niseko United Shuttle bus.
Milk Kobo is open year-round, except Dec. 31st and Jan. 1st.
Doumu Glass Gallery

The Shiribeshi region is renowned for its glassblowing. Kazuo Ikeda is known for his elegant and simple glass work, and runs a glassblowing shop near Hirafu in Higashiyama. Attend a sandblasting workshop and create your own Japanese-style glass or beer mug - the perfect souvenir.
What to Know
Doumo Glass Gallery is close to Milk Kobo, and is easily accessed via the Niseko United Shuttle bus.
Children under 9 must be accompanied by an adult.
Babysitting Services
Unwind and enjoy some alone time, or meet up with friends and experience Niseko's vibrant nightlife. We connect you with Niseko's best child care service providers, where safety and responsibility are the first priority. Daytime or evening care services are available.
Why Book Directly?
Experience
Vacation Niseko has over a decade of experience and an unrivalled expertise tailoring seamless winter packages to Niseko.
Seamless
Our extensive range of vacation packages cater to all levels of skiers and snowboarders, offering a wide choice of accommodations to suit your budget, style and location.
Partnerships
Our partnerships allows us to offer you unrivalled access to a range of Niseko's best winter activities and services at the most competitive prices.
Guest Card
Present your Vacation Niseko Guest Card for various special offers and discounts across the resort and beyond.