Aspect is nominated as Japan's Best Ski Chalet 2018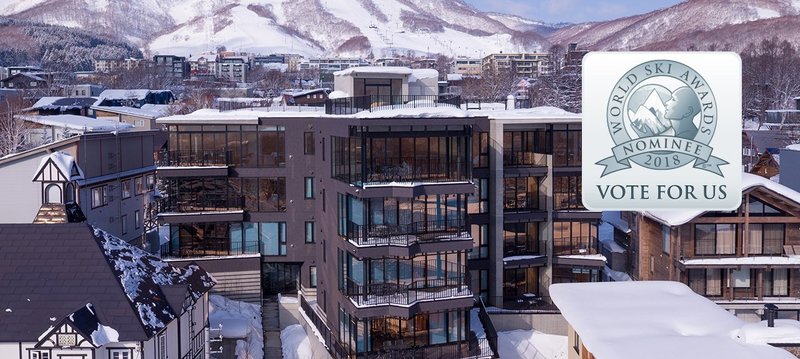 After another successful winter in Niseko, we are delighted to announce that Aspect has been nominated for Japan's Best Ski Chalet once again in the 2018 World Ski Awards! These prizes are part of the World Travel Awards; the most prestigious awards program in the ski tourism industry. Our team at Aspect is proud to be competing in these reputable awards. This is a remarkable growth for us and we will strive to exceed the high standard of services expected by our guests.
Voting begins on June 1st, 2018 and will run for a continual 16 weeks until September 22nd.  Winners will be announced at the 6th annual World Ski Awards which will take place in Kitzbühel, Austria, over the weekend of 16th -18th November. 
Your vote is important for us, so please kindly vote for Aspect! We sincerely thank all of our guests and supporters who have brought Aspect to this point. Voting is fast and easy. Click the image below to vote!