Choosing a ski school in Niseko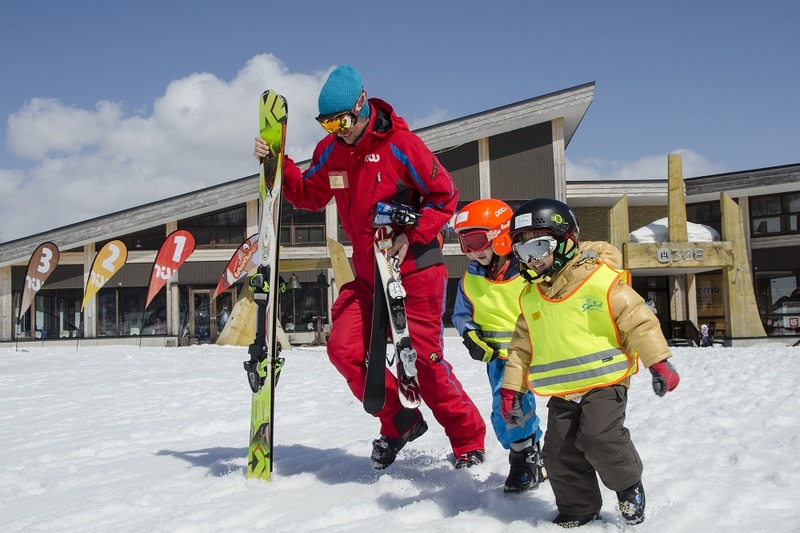 Ski schools are more than ever in high-demand with the growing number of visitors eager to know what Niseko is all about. When it comes to choosing a ski school, people frequently ask which one is the best and where should the lessons take place. This guide lays out all the information you will need before selecting the ski school you wish to learn with.
 
Niseko is broken down into four resorts, each of which have an official ski school and share the same mountain.
All ski schools hire English-speaking instructors who have an international teaching certification (e.g. CASI or NZSI). This guarantees similar levels of teaching quality and communication across all schools. Luck does also play a factor as to whether your instructor will fit your personality and if his or her teaching style matches your expectations. Read on to find the main pros and cons for the featured ski schools below. This should help you tackle the best runs in no time!
Niseko International Snowsports School (NISS)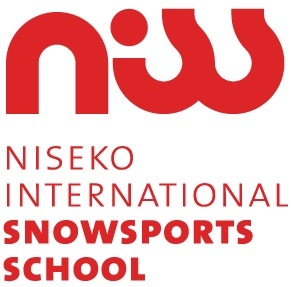 NISS is one of the biggest ski schools in Japan. All of its group lessons are based in Hanazono resort but private lessons can start in the Hirafu area. Hanazono is about 15 minutes by road from Hirafu. In addition to the free village shuttle bus offered by Hanazono, NISS also runs its own NISS Express Shuttle to transfer its students. This ensures a hassle-free way to travel to and from Hanazono in just a few minutes. 

As an added bonus, Niseko Sports offers NISS ski school customers to have their equipment fitted at the Hirafu Zaka store and transported to Hanazono 308 for free! Overnight equipment storage at Niseko Sports is complementary, so you don't even need to worry about carrying your ski gear back to Hirafu (boots and helmets are excluded).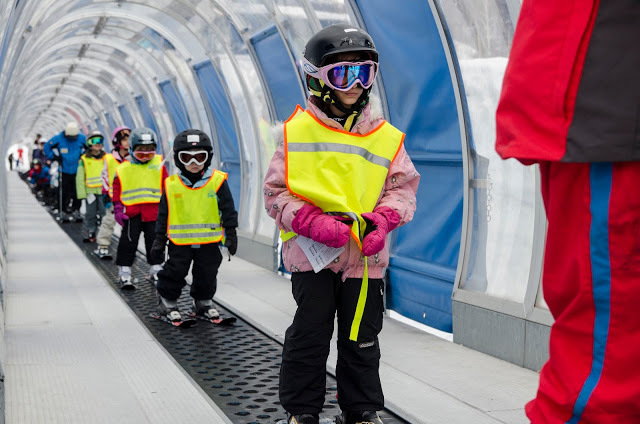 A great learning tool at Hanazono - Magic Carpet
Hanazono is without doubt the best location for beginners. There are two magic carpets for beginners like the one pictured above. The ski runs are much more spacious and gentle than what is found in Hirafu. It is easy to build up your skiing confidence with Hanazono's long wide green runs. It is also an ideal place to start the lessons for experienced skiers, as the lift queues are practically non-existent!
In winter 16-17, NISS will host a program called The Powder Room specially created for women. This 5-day program will help women broaden their skills and knowledge of skiing under the guidance of top female instructors. The program includes a Weiss Powder CAT tour on the last day, yoga classes, video analysis sessions and much more. This ensures all participants will have a rewarding powder journey in Niseko!
Niseko Village Snow School (NVSS)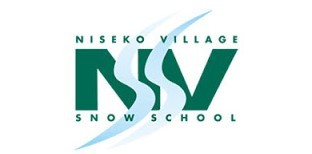 NVSS is mainly used by the guests staying at Niseko Village. Most of their lessons are conducted exclusively in that area except for their Private Lessons which can take place anywhere in Niseko. The school also has a small magic carpet in the village for beginners. This is a very convenient choice for guests staying in Niseko Village, as you do not need to go all the way to Hirafu or Hanazono for lessons.
Niseko Annupuri Ski & Snowboard School (NASS)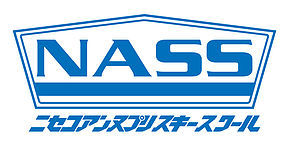 This is the official ski school based in Annupuri and it is convenient for guests staying in that area. Annupuri is slightly more affordable compared to other parts of Niseko and this is also reflected in the pricing of the ski lessons offered there. While there is little to see and do other than skiing in Annupuri, the snow is great and the skiing grounds are much less crowded than Hirafu. One day of group ski lesson is priced at 8,000 JPY per student. All group lessons offered by NASS are in Japanese only but they do offer private lessons in English.
Niseko Base Snowsports (NBS)

Though NBS is not affiliated with any ski resort, it is a reputable ski school in Niseko. It offers a wide range of ski / snowboard lessons, from beginner to advanced. NBS offers a unique program called SkiJapan Junior Training Academy, which aims to train the elite junior snowsports athletes for inter-school competitions. For advanced skiers or snowboarders, the school offers more tailor-made lessons, such as Powder Project or Technique Week to bring your skills to the next level.

NBS is based at the Family Chair Lift but it does not have magic carpets for its beginners. Since GoSnow will also operate part of their lessons at Family Base, you can expect the Family Chair Lift to be slightly more crowded. At peak times this may mean a longer wait before boarding the lifts.
---
No matter which ski school you choose, they will all make sure you have a memorable experience in Niseko. Safety of all skiers is their top priority. They guarantee that you will have a lot of fun while developing your skills to the next level. As a summary, please find below our quick comparison table of the different ski schools in Niseko.
| | | | | | | |
| --- | --- | --- | --- | --- | --- | --- |
| Ski School | Group Lessons starting Location | Group Lesson Pricing (Children) | Group Lesson Pricing (Adults) | Learning Environment | Special Programs | Early Bird Discount* (group lessons) |
| NISS | Hanazono  | $$$$ | $$$$ | ★★★★★ | The Powder Room | 10% off - book before 31st August |
| NVSS | Niseko Village | $$$$ | $$$ | ★★★★☆ | NA | NA |
| NASS | Annupuri | $$ | $$ | ★★★★★ | NA | NA |
| NBS | Ace Family Chair Lift  | $$$ | $$$ | ★★★☆☆ | Powder Workshop, Park sessions, etc. available | 15% off - book before 31st July |
It is never too early to book your lessons! Demand will be at an all-time high during peak dates. Booking early guarantees ski lessons availability and you may also enjoy early bird discounts! You can contact our Vacation Niseko reservation specialist for further assistance regarding your Niseko ski holiday. 

*Blackout periods apply